North America
Lexincorp
Address: 9a avenida 14-78 zona 10, Guatemala, Guatemala, C. A., Guatemala City,
Phone: (502) 2246 3000
Website: www.lexincorp.com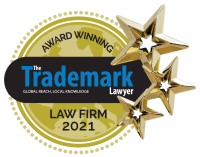 Lexincorp's history begins through integrated efforts. Nowadays, we are one single firm with 6 offices throughout 5 countries in Central America (Guatemala, El Salvador, Honduras, Nicaragua and Costa Rica) and we count with more than 40 years of experience on an individual basis. Our trajectory has taught us the importance of integrated solutions in legal matters and has practice oriented us towards the development of services that are focused on the different needs of our clients.
Thus that is why we built Lexincorp with a strong and unique structure, coordinated by a regional office and creating a standardisation of legal services throughout Central America. Our task is to enhance the operations of our clients at all stages, which are necessary for an optimal development. In Lexincorp you can find all the solutions needed for growth.
IP PRACTICE:
Successful business strategies value assets of intellectual property and technology. We understand how these assets improve competitiveness and efficiency in the operations. It is our job to address its complexity in terms of protection, registration, counseling and monitoring of distinctive signs, patents, health records and background studies of distinctive signs, among others. We guarantee our clients the tranquillity of our efficiency and professionalism in the field of I.P.
Other Offices: El Salvador, Honduras, Nicaragua, Costa Rica