Europe
Bérczes Law Office (in Hungarian: Bérczes Ügyvédi Iroda)
Address: 8295 Taliándörögd, Petőfi utca 2., Hungary.
Phone: +36203543333
Website: https://www.berczes.hu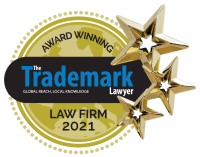 Bérczes Law Office is acknowledged as a dedicated IP boutique law firm and a leading IP enforcement specialist in Hungary.
We provide legal and strategic advice to IP rights holders in connection with trademark, design, copyrights and geographical indications in order to enable the right holders to protect their brands and efficiently act against infringers. We represent international and Hungarian clients in criminal, customs and civil procedures, including mediation procedures and domain registration procedures as well. Our specialty area is to represent clients in anti-counterfeiting procedures from the beginning to the end, namely conducting investigations, organizing customs raids, providing legal representation in the criminal and customs procedures and arranging the destruction of the counterfeit products.
Due to our more than 25 year long experience in this field, we have considerable professional partnership with private investigators and destruction companies as well. In addition, we have close cooperation with Hungarian Customs (the competent authority in anti-counterfeiting matters) and we have 20 year long experience in organizing and hosting customs training.
We also represent clients in trademark and design litigation and prosecution matters before the Hungarian Intellectual Property Office, the European Union Intellectual Property Office (EUIPO) and the World Intellectual Property Organisation (WIPO).
Our office is the Hungarian partner of REACT, the leading anti-counterfeiting business association and the world's most trusted anti-counterfeiting group (www.react.org) for more than 17 years.
Our Office is managed by two partners, László Bérczes and Zsófia Fulajtár. László Bérczes is the head of the Law Enforcement Committee of the National Board Against Counterfeiting operated by the Hungarian IP Office, while Zsófia Fulajtár is the member of the Anti-counterfeiting Committee of the European Communities Trademark Association (ECTA).