Dumont Bergman Bider and Co
Address: Insurgentes Sur 1898-PH, Col. Florida, 03010 Mexico D.F., Col. Florida, 3010.
Phone: 52-55-5322 62 30
Website: https://www.dumont.com.mx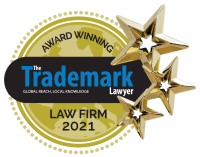 We are a firm established in 1940 in Mexico City, specialized in consulting, assistance and providing legal and technical services in Intellectual Property including the development of comprehensive strategies to ensure the protection, defence and conservation of all the rights that cover this subject in Mexico and in foreign countries.
We provide high quality service about the form, application and interpretation of the laws and regulations in force, case law and International Treaties in subject for Patents, Drawings and Utility Models, Drawings, Models and Industrial Designs, Integrated Circuits, Industrial Designs, Plant Varieties as well as means of defence to effectively safeguard those rights before the Mexican Courts. We provide such information in English, German, French and Spanish.
Our services also comprise themes in specialized areas such as Copyright, related Rights, Corporate Law, Information Technologies, Anti-Counterfeiting, as well as the drafting and elaboration of Franchise Agreements, appraisals of both brands and patents in compliance with the Financial Information Standards (NIF).
We are the only company in Mexico certified by TšV Rheinland (Registration No. 74700 8162) since the year 2008 in both the operational and administrative quality system (ISO 9001:2008) and allows us to provide services with high quality standards.