Asia
ILCT Ltd.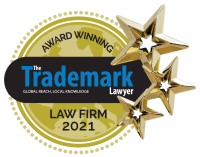 IP History and Profile
ILCT Intellectual Property Practice Group was established in 1966 and ranked as one of Thailand's leading law firms specializing in Intellectual Property Laws and Practice.  Over 5 decades in providing a complete range of legal services relating to Intellectual Property matters in Thailand, we currently extend our services to Cambodia, Laos and Myanmar. At present, our IP Practice Group consists of 27 IP practitioners.  Among of them are Patent Specialists with specific technical background in various fields who can assist the clients to draft, review and translate the patent specification across wide sectors of business. Our IP attorneys and Patent Specialists have gained considerable experience that enables them to efficiently counsel the clients in connection with intellectual property issues.
IP Services
Our IP practice includes prosecution, contracts, strategy, portfolio management, litigation/ enforcement, due diligence and IP related matters which enables our clients to benefit from a full range of IP services in Thailand and internationally.
The IP services we offer are as follows:-
Trademarks:
Our services range from pre-registration to post-registration processes. This includes but not limited to trademark clearance searches/market survey, advice on registrability, registration, cancellations, oppositions, renewals, customs surveillance recordals as well as licensing and franchising.
Our trademark team regularly provides assistance to domestic and overseas brand owners in obtaining the optimum advantages on trademarks in Thailand and internationally. In addition, we have been entrusted to manage and maintain trademark portfolios of many reputable brand owners for many consecutive years.
Patents:
We are teamed up with skilled patent attorneys and patent specialists who have technical backgrounds including chemistry, biochemistry, biotechnology, engineering and pharmaceutical with in-depth knowledge and understanding of innovative and complex technologies to serve the particular needs of clients.
We assist the clients in Thailand and worldwide in filing and prosecuting of their patents for invention (national and PCT applications), petty patents and design patents. This includes but not limited to patent search, advice on patentability, patent or petty patent drafting, design drawing, cancellations, oppositions, renewals, licensing, portfolio management and patent translation works.
Copyright:
We offer a full range of copyright services, covering the recordation, enforcement, licensing. We assist the clients in maximizing the protection of their copyrightable works portfolio. Our attorneys also have in-depth knowledge and experience in dealing with the copyright infringement cases, mediation and negotiation.
IP Contracts:
Our services in this field cover drafting, reviewing and negotiating all kinds of IP related contracts including but not limited to confidentiality/ non-disclosure agreements, IP assignment agreements, co-existence agreements, employment agreement, technology licensing agreements and IP related agreements.
IP Litigation and Enforcement:
We provide comprehensive advices and act on clients' behalf to protect and enforce their IP rights against infringers. We have extensive experience in dealing with the Polices, Customs, Department of Intellectual Property, Public Prosecutor, IP&IT Court, Supreme Court on the cases against Department of Intellectual property as well as trademark, copyright and patent infringement cases. We also have significant experiences in defending our clients out of court through conciliation and mediation proceedings.