The International Trademark Association (INTA) announced today that it will hold its 2021 Annual Meeting on November 15–19, 2021, in Houston, Texas. A mix of in-person and virtual programming, it will feature a wide breadth of innovative educational programming,...
Tribute acts can have a tough time selecting a name that makes it clear what they are offering whilst avoiding issues with the actual band they seek to imitate. Pearl Jamm encountered the wrath of the band they were paying tribute to, Pearl Jam, and following a cease...
1 February 2021 – Intellectual Property (IP) consultancy Novagraaf and rebranding and brand organisation specialist VIM Group announced today a new partnership to provide greater business value for international brand owners. By uniting their IP and brand...
Organizations adopting proactive domain management approach, prioritizing domain security, boosting annual spend despite COVID-19 uncertainty and grasping strategic value of gTLDs London, U.K., January 27, 2021 – Clarivate Plc (NYSE:CCC), a global leader in providing...
A unified trademark of the Eurasian Economic Union (EAEU) covering Russia, Armenia, Belarus, Kazakhstan and Kyrgyzstan will soon become available. The EAEU signed the Agreement on Trademarks, Service Marks and Appellations of Origin of Goods of the Eurasian Economic...
In an administrative decision, the Japan Patent Office (JPO) held the "Mercedes-Benz Star Parts" with a car device mark is dissimilar to the "Star-Parts" word mark. [Appeal case no. 2020-650009, Gazette issued date: November 27, 2020] Mercedes-Benz StarParts Daimler...
CentralNic Group PLC (AIM: CNIC), the global internet platform that derives revenue from the worldwide sales of internet domain names and related web services, is pleased to announce it has acquired SafeBrands, a leading online brand protection software provider and...
London, Court of Appeal, 16 December 2020. Luxury carmaker, Bentley Motors, has lost in the Court of Appeal against small family owned company Bentley Clothing.  Bentley Motors had appealed the decision it had lost in the High Court last year.  (see...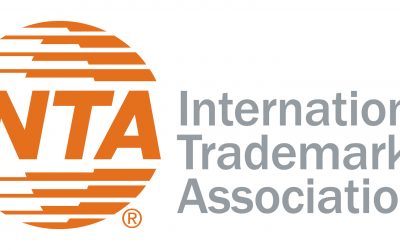 The International Trademark Association (INTA) and the Girl Scouts of Greater Los Angeles (GSGLA) are proud to announce the Unreal Campaign x GSGLA, a new patch program to promote the value of authenticity, entrepreneurship, and the importance of trademarks and...
White plains trademark attorney earns global recognition from non-profit intellectual property advocacy group Leason Ellis is pleased to announce that Peter Sloane, Partner, and Chair of the Trademark and Copyright Practice Group is the recipient of the...
The interplay of music business and intellectual property depends on the long-term goal an artist has for themselves and touches on the following such as publishing, copyright, law, management, touring, accounting, music streaming expected to grow by 20.7 percent on...
This year, the Brazilian National Institute of Industrial Property (INPI Brazil) commemorates its 50th anniversary, and the celebrations have already started. INPI Brazil was created on 11 December 1970. As part of the celebrations, the commemorative logo "INPI + 50"...
IP Accelerator connects businesses with a network of trusted IP law firms who will charge pre-negotiated fees. Participating small businesses can access Amazon's brand protection tools months before their trademark registration is issued. Amazon (NASDAQ: AMZN), on 25...
Wide range of TLDs offered along with streamlined domain portfolio management from MarkMonitor, the leading corporate domain registrar from Clarivate London, U.K. and Shanghai, China, November 24, 2020 — Clarivate Plc (NYSE:CCC), a global leader in providing trusted...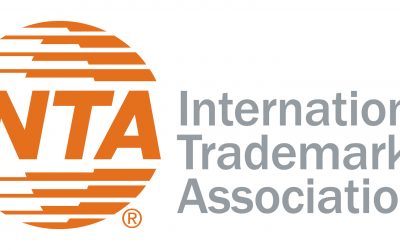 The International Trademark Association (INTA) announced, on the 19th of November,  the election of Tiki Dare as the 2021 President of the Association and the Chair of its Board of Directors. Ms. Dare, Assistant General Counsel at Oracle Corporation, Redwood City,...
New Domain Management Solution Enables Enterprises to Contain Costs, Optimize Portfolios and Mitigate Risks GoDaddy Inc. (NYSE: GDDY), the world's largest domain name registrar, today announced the launch of GoDaddy Corporate Domains, a domain management solution for...
Top tier intellectual property firm, Mathys & Squire LLP is pleased to announce the appointment of Robin Richardson as associate to the firm's trademark practice, bringing the team headcount to a record high of 13 (made up of attorneys and paralegals), across its...
Clarivate has launched a new program, Domains for Good, to meet the unique needs of non-profit, mission-driven and for-good organizations. The MarkMonitor Domains for Good program leverages deep industry expertise in the domain name space to take the guesswork out of...
Summary timeline and milestone Myanmar has become a member of WIPO since 2001. Before the new trademark law was enacted, there was no law of trademark registration except trademark's definition on Penal Code. In 2016, a draft of new trademark law was in progress and...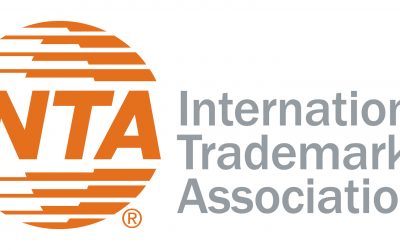 New York, New York—November 17, 2020—What does the future of intellectual property (IP) look like? The International Trademark Association (INTA) thoughtfully answers this question in three new reports released today based on input from think tanks composed of current...
This article was co-authored by Pollyanna Savva and Hilda-Georgina Kwafo-Akoto of Mewburn Ellis. The COVID-19 pandemic has had unprecedented effects on all parts of our everyday life, even down to how we dress. In particular, with the easing of lockdown restrictions...
Frankfurt, October 27, 2020 – Dentons successfully represented Amazon against Coty's trademark infringement claims before the German Federal Court of Justice ("BGH"). Following the revision of the selective distribution system and the decision of the Munich higher...
London, UK, 19th October 2020: The Trade Mark Owners Association (TMOA) today announced that Charlie Cannell has been appointed as the as the Chair of its Board of Director. Bringing deep digital and technology expertise, Charlie has a proven track record in...
Klinsmann eats Panini for breakfast – EUIPO Board of Appeal reverses Opposition Division's earlier decision In its recent decision, the EUIPO Fourth Board of Appeal overturned the Opposition Division's earlier decision in opposition proceedings concerning...
London, U.K., October 15, 2020 – Clarivate Plc (NYSE: CCC), a global leader in providing trusted information and insights to accelerate the pace of innovation, announced today the integration of Darts-ip™ case law data with the Innography™ IP intelligence and...
It started when a Hyderabad based MagFast Beverages emerged as a winner in the battle for using the trademark MOUNTAIN DEW against the multinational giant "PepsiCo". Syed Ghaziuddin, the chairman of MagFast Beverages, claimed that they started selling packaged...
Hermès battles former employees as sophisticated counterfeit ring is busted By: Stacey C. Kalamaras, Founding Partner, Kalamaras Law Office LLC The operation reportedly worked as follows: at the center of the ring was a group of three friends, two of whom worked for...
BIRMINGHAM, Ala. (October 7, 2020) – is pleased to announce that James M. (Jim) Robertson joins the firm as of counsel in the Intellectual Property and Trademark Practice in Birmingham. Jim is a registered patent attorney who focuses on intellectual property...
WIPO Lex-Judgments is already available* On 24 September 2020, the World Intellectual Property Organization (WIPO) launched its new free database WIPO Lex-Judgments, which contains judicial decisions on IP matters from around the world. The launch of WIPO...
Another goal by Messi It is not usual when a sports figure decides to register their brand, they find themselves with identical or almost identical brands, legitimately registered before the sportsperson became famous, blocking the possibility of registering their...
AI-powered technology from Clarivate now helps IP professionals in the Benelux region to research image trademarks much easier and faster, achieving more comprehensive results London, UK,  September 8,2020 — The Benelux Office for Intellectual Property (BOIP) has...
Leading intellectual property firm Mathys & Squire LLP has announced the promotion of attorneys David Hobson, Juliet Redhouse and Andrew White to the partnership. The firm now has 30 partners and 10 offices across the UK and Europe. Working in the life sciences...
London, UK, September 1, 2020 — Clarivate Plc (NYSE:CCC), a global leader in providing trusted information and insights to accelerate the pace of innovation, and IP DESK, an IP rights management solution provider, today announced a partnership to deliver trademark...
Six years ago, the UK was considered a world leader in protecting intellectual property rights. Many believe it is now falling behind other countries. In the US there have been a series of announcements which clearly demonstrate President Trump's desire to tackle...
In a significant move, Clarivate has announced that it has signed a definitive agreement to combine with CPA Global. The transaction is expected to close in the fourth quarter of 2020. CPA Global currently provides IP management and technology solutions to more than...
A comprehensive list of the 10 most well-respected law firms from The Americas, Middle-East, and Africa. Canada Bennett Jones Bereskin & Parr Blake Cassels & Graydon Borden Ladner Gervais Cassels Brock & Blackwell DLA Piper Gowling WLG Norton Rose...
Perhaps unsurprisingly, the past few weeks have seen a reduction in job appointments and other such announcements. There have, however, been a few important developments here and there. For starters, marking an exciting and significant moment, Johansson &...
The European Union Intellectual Property Office (EUIPO) and EURid, the domain name registry for the .eu, .ею and .ευ domains, recently announced that they would "intensify" collaboration to support trademark and domain name applicants and owners, with a particular...
Proving once again that if one person can coin a phrase, another will waste no time in attempting to trademark it, it should perhaps come as no surprise that, on 6 June 2020, trademark applications were filed in the UK for the terms "I CAN'T BREATHE" (Application no....
Back in January, Amazon applied to the UK Intellectual Property Office (IPO) to register the trademark "Amazon Pharmacy", in a move that was taken as a strong indication that Amazon intended to enter the UK's pharmaceutical space. This development was one of a number...
Having announced that its rescheduled Annual Meeting will now take place as a virtual event due to be held on 16-20 November, the International Trademark Association (INTA) has outlined how this event will look, and what it will offer attendees. Despite the inevitable...
The UK Intellectual Property Office has once again reported its annual numbers. Most strikingly, they show a significant increase in the number of trademark applications. According to the report, in 2019, trademark applications increased by 12.9%, whereas the number...
The Patent Lawyer has partnered with Fellows and Associates to bring you the 9th Annual Patent and Trademark Attorney Salary Survey 2020. This survey aims to analyze the current remuneration packages available for Patent and Trademark Attorneys. As such, all...
The International Trademark Association (INTA) has announced that its 2020 Annual Meeting & Leadership Meeting in November will now be an all-virtual event, in response to the continuing uncertainty surrounding the worldwide COVID-19 pandemic. In April, INTA...
Originating in 1886, the Trade-Mark Owners Association (TMOA) led the expansion of global trademark protections and continued to protect the interests of its clients through two World Wars, the Great Depression, and the 2008 Recession. Now, over 130 years after its...
German sportswear and sports equipment multinational Puma has had its application to register the trademark "Puma Tokyo 2021" rejected by the USPTO, which reasoned that the global brand was attempting to create a "false connection" with the rescheduled Tokyo Olympics...
American sports footwear and apparel brand New Balance has won a major unfair competition lawsuit in China, ending a 16-year battle against one of the country's most prolific copycat brands. On 16 April the Shanghai Pudong People's Court found New Barlun (China) Co...
Trademark.com, an all-in-one trademark protection tool, has been launched by Compumark with the aim of making it easy and affordable for small business owners to safeguard their brands. The new site allows entrepreneurs to monitor up to five marks for copycat...
The United States Patent and Trademark Office (USPTO) has, rather belatedly, extended the time limit for applicants to file patent and trademark-related documents to 1 June 2020. It has also extended the time limits applicable to the payment of relevant fees and...
Legal tech company SnapDragon Monitoring has received a Queen's Award for Innovation, one of Britain's most prestigious business accolades. SnapDragon Monitoring was born out of its founder's experience of fighting fake products when her baby product was...
According to a new report released by INTA, trademark practitioners play a critical role in brand valuation and should be stronger strategic partners with their finance and marketing colleagues. INTA established a Brand Value Special Task Force in March 2018 to review...
The past few weeks have seen leading IP firms make a series of high-profile appointments. At Mewburn Ellis, Adam Gregory, part of the firm's industry-leading life sciences patent team, has been promoted to partner. This promotion sees the Mewburn Ellis partnership...
In a promising sign that commitments regarding the protection of IP made by Beijing to the US during recent trade deal talks may actually be acted upon, the Chinese Supreme Court has upheld a long-running complaint by legendary US basketball player Michael Jordan...
The International Trademark Association (INTA) has announced that it will be holding its 2020 Annual Meeting & Leadership Meeting on 16-20 November in Houston, Texas. Registration will open in early June. The new date and location as well as combining for the...
INTA's "Brands and CSR Survey Report" surveyed 227 INTA members worldwide. According to INTA, "organizations overwhelmingly recognize their social obligation to positively impact global issues and give back to the community, and that these efforts — when made public —...
A few weeks ago, INTA President and Executive VP and Deputy General Counsel of NBA Properties Ayala Deutsch kindly agreed to speak to The Trademark Lawyer about her career in IP, her time at the National Basketball Association, and her many objectives for 2020. Like...
The International Trademark Association (INTA) has announced that it has rescheduled its 2020 Annual Meeting and will now be holding it in November in the United States. The change is in response to the latest developments regarding the global outbreak of the...
Halloumi manufacturers are celebrating victory after the European Court of Justice found in their favor on 5 March. The Court sided with the Foundation for the Protection of the Traditional Cheese of Cyprus named Halloumi against Belgium-based M.J Dairies, after the...
German businessman Michael Gleissner is a controversial figure in the world of trademarks. Over the past few years, Gleissner has made a name for himself across the globe by filing thousands of trademark applications through hundreds of companies of which he is the...
In August last year, clothing giant Hugo Boss demanded that small Welsh Brewery Boss Brewing "cease and desist" using the names "Boss Black" and "Boss Boss" for two of its beers. A costly trademark action followed, leaving Boss Brewing with a legal bill of almost...
As the Coronavirus continues its deadly spread across the globe, it comes as no surprise to hear that it has also reached trademark registers. On 11 February, the same day the World Health Organization (WHO) released the "official" name of the virus, the first...
Research commissioned by brand protection software provider Incopro looking at "Fake Britain" has found that UK consumers are more trusting of Amazon over rival online marketplaces, despite the company openly admitting it has a problem with counterfeit goods. Just 42%...
World-famous guitar manufacturer Gibson has abandoned its attempt to retain trademark rights to certain guitar shapes in the EU. The American company twice met with failure before the EU Intellectual Property Office (EUIPO) in 2019, after it applied unsuccessfully to...
As they step away from public - and royal - duties, the Duke and Duchess of Sussex had intended to brand their future commercial activities with the trademark "Sussex Royal". However, this strategy has hit a seemingly insurmountable obstacle, following news that the...
The corporation founded by The Beatles to manage their financial and legal affairs, Apple Corps, has been awarded $77 million in damages by US District Court Judge Beth Bloom over the sale of unlicensed merchandise using the band's name and imagery. The figure of $77...
Streaming giant Netflix has failed in its bid to dismiss a $25 million infringement action brought against it by Chooseco LLC, current publisher of the perennially popular Choose Your Own Adventure books. Chooseco alleges that its trademarks were infringed by the...
The fact that Stilton cheese, world-famous for its distinctive blue veins and pungent aroma, cannot be legally manufactured in the village of Stilton that lends the cheese its name, continues to cause something of a stink in the small Cambridgeshire village. Thought...
When Cyprus lost its ownership of the trademark "halloumi" in the UK in 2018, Cypriot farmers and cheesemakers, who take their exclusive right to manufacture and market their world-famous cheese very seriously indeed, were rightly up in arms. The loss flowed from a...
Ferrari is taking legal action against a charity in Italy because it wants to use the charity's name for its new SUV. The luxury car manufacturer and the Purosangue Foundation, which states its objectives as "[t]he promotion for the public benefit of participation in...
The European Court of Justice (CJEU) has finally ruled on the Sky v Skykick case, essentially finding in Sky's favor. The telecommunications and TV giant had brought proceedings for trademark infringement and passing off against Skykick, a provider of cloud technology...
Loch Ness Spirits, a gin and absinthe company founded by Kevin Ross and Lorien Cameron-Ross in 2015, has turned to crowdfunding in order to raise £30,000 for legal fees in order to pay costs arising from its ongoing battle with a Scotch distillery over its use of the...
Amazon has applied to the UK Intellectual Property Office (IPO) to register the trademark "Amazon Pharmacy", in a move that has, unsurprisingly, been taken as a strong indication that Amazon intends to enter the UK's pharmaceutical space. This follows recent and...
Having trademarked their new charity, "Sussex Royal" in the UK, and following a turbulent week for the couple, Prince Harry and Meghan Markle, the Duke and Duchess of Sussex, face an additional and perhaps entirely foreseeable IP road-bump, with news that a US lawyer...
According to a troubling new report, 85% of brands experienced trademark infringement in the past year, showing a steady upward trend from 81% in 2018 and 74% in 2017. This is according to the latest research from CompuMark, a Clarivate Analytics company and industry...
Beijing technology developer iYuba has been ordered to pay the British Broadcasting Corporation (BBC) damages and costs totaling some 1 million yuan (around $145,000) after a Chinese court found that the company, which develops applications designed to help Chinese...
Leading international IP firm Rouse has announced the appointment of Yana Tsygankova as the new Country Manager for Russia. Highly experienced in IP enforcement and prosecution cases across Russia and CIS, Yana has been a core member of Rouse's Moscow team since the...
Having formally split from the joint charitable foundation, The Royal Foundation, they previously shared with Prince William and the Duchess of Cambridge, and amid continuing rumors of animosity between the two couples, Prince Harry and the Duchess of Sussex, Meghan...
Bruce Lee's daughter Shannon Lee has launched trademark infringement proceedings against Real Kungfu, a Chinese restaurant chain headquartered in Tianhe District, Guangzhou, alleging that the chain's logo, a stylized kung fu artist with black hair and dressed in a...
According to research commissioned by online retailer Vape Club, and based on data from UK Trading Standards, fake Apple AirPods are set to be the most "popular" counterfeit item this Christmas in the UK, with trading standards having already seized £134,000 worth of...
Sportswear giant Nike has been forced to suspend a significant advertising campaign, unveiled earlier this year at a Major League Baseball game and said to have cost some $16 million, after a federal court in North Carolina found that the campaign's slogan "Sport...
The USPTO has caused consternation and anger after it approved Nestlé's trademark application for "The Vegan Butcher", having previously rejected a pair of vegan chefs' application for the strikingly similar "vegan butcher" on the basis that the term was "merely...
Having started life as a US-centric pre-Christmas Sales phenomenon, the day after Thanksgiving, now universally known as "Black Friday", traditionally sees retailers offering heavily promoted discounts on everything from televisions and mobile phones to luxury fashion...
The International Trademark Association (INTA) has elected Ayala Deutsch as the 2020 President of the Association and the Chair of its Board of Directors. Ms. Deutsch, currently Executive Vice President and Deputy General Counsel at NBA Properties in New York, begins...
Beyond Meat, the LA-based meat substitute manufacturer, has registered the trademark "Beyond Mince" with the UK Intellectual Property Office (IPO). Having previously launched its animal-free "Beyond Burger" and "Beyond Sausage" in the UK, the US company, which began...
The long-running trademark dispute over the name of market-leading room booking site Booking.com has finally made its way to the US Supreme Court, after the US Patent and Trademark Office (USPTO) successfully petitioned the Court to hear arguments over whether it...
In a sure sign that the controversial issue of AI-created patents seems set to run and run, the US Patent and Trademark Office has amended an entry in the Federal Registry, giving notice that, having decided in August 2019 to gather "information about the impact of...
Manchester-based Bentley Clothing has won its action against Bentley Motors, whom the former accused of trademark infringement after the luxury car manufacturer developed a range of clothing bearing the "BENTLEY" name. The ruling comes after a long dispute between the...
An online insurance company founded in 2015 and based in New York has been told by T-Mobile's parent company Deutsche Telekom that it must desist from using the color magenta in any of its advertising and marketing activities in the German market. Deutsche Telekom's...
Hip Hop icon and born-again Christian Kanye West has failed in his attempt to trademark the words "SUNDAY SERVICE" for a range of merchandise. The controversial musician has been touring the US with a series of Christian-themed "Sunday Service" shows, sharing the...
The European General Court has upheld a European Union Intellectual Property Office (EUIPO) decision to cancel a trademark held by the Rubik's Cube. The famous puzzle was invented in 1974 by Hungarian inventor Ernő Rubik and has sold around 400 million units...
Advocate General Evgeni Tanchev of the European Court of Justice has released his opinion on the ongoing Sky v Skykick case. Sky, the well-known telecommunications company, brought proceedings for trademark infringement and passing off against Skykick, a business...
The number of trademarks registered in the UK for liqueurs and spirits rose by 12% in 2018 according to recently released figures. London law firm RPC put the dramatic rise, from 2,210 filings in 2017 to 2,482 filings in 2018, down to the continuing boom in...
Games developer Prizm Labs has been sued by Sony Interactive Entertainment over the latter's "PlayTable", a tablet-like games console that its designers claim will allow players to interact with various boardgames displayed on the screen using physical items such as...
Fashion giant Gucci has suffered a serious blow in its near-decade-long battle against an Italian shoe manufacturer. Gucci shoes have long been known for incorporating a distinctive "horsebit"-style metal chain across their uppers. So distinctive is this feature, that...
In a move that could point to possible future directions for the technology giant, Amazon has announced its "Amazon Intellectual Property Accelerator" service, "a new program that helps brands more quickly obtain intellectual property (IP) rights and brand protection...
The UK Intellectual Property Office (IPO) been accused of being out-of-step after it denied an application to trademark the name "Queers & Co" on the grounds that its use of the word "queer" was "contrary to accepted moral values within the UK" and "offensive"....
Beyonce's ongoing efforts to trademark the name of her daughter Blue Ivy have met with raised eyebrows after the singer claimed, in response to an objection by a small business, that her 7-year-old is a "cultural icon". Wendy Morales, who established the "Blue Ivy"...
The Intellectual Property Office (IPO) has rejected Liverpool Football Club's controversial application to trademark the word "Liverpool" for the purposes of "football products and services". Liverpool FC had insisted that it needed the trademark in order to prevent...
In the face of mounting anger from indigenous Māori groups and a threat by the Māori Council to boycott New Zealand's national airline altogether, Air New Zealand has announced that it has withdrawn its controversial application to trademark the logo of its in-flight...
In August, the US Patent and Trademark Office (USPTO) introduced a controversial new requirement, whereby trademark applications made by foreign applicants resident in the United States would only be able to apply to register once they first proved their status as...
Japanese videogame giant Nintendo has launched proceedings against website RomUniverse, an online source of unauthorized videogame ROMs, including for many popular Nintendo games. ROM files are essentially illegal copies of games, which can be played on modified game...
Ohio State University baffled many when it recently attempted to trademark the word "The", insisting that the full name of the institution, founded in 1870, is "The Ohio State University" and, as such, it was entitled to trademark the word "The" in order to license...
Pop superstar Ariana Grande has commenced proceedings against American fashion retailer Forever 21, alleging trademark infringement as well as a violation of her privacy, and copyright infringement. Grande's lawsuit alleges that when she declined to feature in a...
Former US President and First Lady Barack and Michelle Obama have been accused of "deplorable behavior" after they applied to cancel the trademark of an e-book publisher. In April, the Obamas had their application to trademark their own company name, Higher Ground...
The owner of a Florida beauty salon has attracted the unwelcome attention of Uber after releasing her own appointment-booking app, "BeauBer". The name of Carolina Vengoechea's app is a portmanteau of the two services she offers at her salon, namely "beautician" and...
Singapore has become the first country in the world to enable applicants to file for a trademark registration via an app on their smartphone. "IPOS Go" was built and released by IPOS – the Intellectual Property Office of Singapore. According to IPOS, the new app...