While many of us enjoyed a romantic evening with our significant others on Valentine's Day this year, the American rapper Marshall B. Mathers III (aka Eminem) had some not-so-romantic plans. On February 14, 2023, Eminem took legal action to protect his trademark...
A jury in federal court in New York found fashion designer Thom Browne's company did not infringe or dilute Adidas' Three-Stripe trademark by selling "tailored sportswear" with four horizontal stripes. The backstory Adidas is known as "The Brand with the Three...
Nearly four years after first filing applications to register 100% THAT BITCH as a trademark for use in connection with clothing, Lizzo has won approval from the Trademark Trial and Appeal Board (TTAB) for her applications to proceed to publication.  While the journey...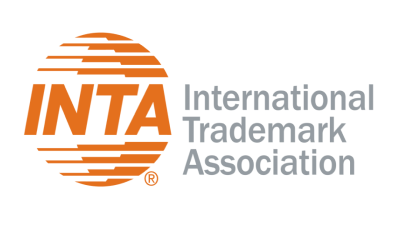 The International Trademark Association (INTA) will host its 2023 New York Conference, The Business of Data: Innovation, Regulation, Security, and Ethics on March 22 and 23 in New York City. "The popular saying 'Data is King' has never been truer!" said INTA CEO...
The High Court in Bangladesh on 6 February 2013, comprised of Madam Justice Naima Haider and Mr. Justice Md. Khairul Alam, has ruled that inaction and failure of Customs Authority, Telecommunication Regulator (BTRC) and Law Enforcement Agencies to restraint imports,...
There are several dangerous myths circulating about trademarks and how they work. One of the myths I encounter most often relates to likelihood of confusion analysis. Trademark owners, especially small business owners, commonly believe that if their products or...
The latest practice of EUIPO and countries which harmonized their practice in the field of trademarks establishes a new concept and rules laid down in three important aspects of trademark registration: PRIORITY - a trademark in black and white from which priority is...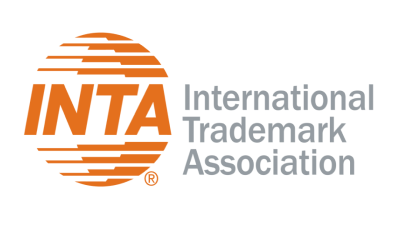 On Wednesday, March 8, 2023 at 11AM EST, the International Trademark Association (INTA) is celebrating International Women's Day by hosting a virtual legal clinic focused on entreprenuHERship. This online program is a single-day event, designed like a walk-in legal...
Current political situation added shades to intellectual property cases. Some foreign companies left the Russian market and this makes us cast a new look on the situation on the Russian market. Contrary to the opinion of analysts Russian intellectual property has not...
Recently, China National Intellectual Property Administration (CNIPA) issued a notice on public solicitation of comments on the Revised Draft of the Trademark Law (Draft for Comments). China's trademark law is facing the fifth revision since its promulgation in 1983....
The International Trademark Association (INTA) has filed an amicus brief in the United States Supreme Court in Jack Daniel's Properties, Inc. v. VIP Products, LLC, No. 22-148, marking the Association's fifth amicus brief in this long-running dispute. The case involves...
The Japan Patent Office (JPO) dismissed an opposition claimed by Monster Energy Company against TM Reg no. 6471165 for the stylized PREDATOR mark in class 30 by finding dissimilarity of goods between 'coffee, tea, cocoa' and 'carbonated beverages, energy drink' in...
LawCare, the mental health charity for legal professionals in the UK, today released new support statistics and its impact report LawCare's 2022 impact report shows that nearly a quarter (22%) of people contacting LawCare for support were primarily concerned about...
The automotive business Mercedes Benz is following the hype, moving towards the metaverse by filing trademark applications for 'Mercedes Benz', 'Mercedes', 'S-Class', 'G-Class', and 'Maybach' with the United States Patent and Trademark Office (USPTO) claiming, among...
The Delhi High Court has denied Capital Food Private Limited's ('Capital Food') request for an interim injunction against Radiant Indus Chem Private Limited ('Radiant Indus') over the use of the term "Schezwan Chutney" for its products. The Court ruled that the mark...
Are there really IP lessons to learn from the glamorous adventures of a girl working at a marketing agency in Paris?  Yes, yes there are! One of the joys of being a trademark lawyer is that the fruits of your labor can be seen on the high street, in magazines and all...
Harry Styles, arguably one of the most recognizable names and faces in pop music, has taken legal action relating to a significant issue with the music industry. The music industry is an all-consuming one, in which followers of their favorite artist don't stop with...
Industry representatives call for collaborative effort to redress the gender imbalance Hong Kong, 12 January 2023 – Mayer Brown and Women In Law Hong Kong (WILHK) today announced the findings of a joint survey aimed at exploring gender biases in Hong Kong's legal...
Adidas and luxury fashion brand Thom Browne are engaged in a jury trial over Thom Browne's use of a four-stripe design on apparel and footwear. Adidas is seeking nearly $8 million in damages alleging Thom Browne's use of its four-stripe design infringes and dilutes...
The recent litigation over the iconic Indian trademark 'Yezdi' has brought legal issues related to ownership of a trademark by a company under liquidation to the limelight. 'Yezdi' bikes, manufactured by Ideal Jawa (India) Pvt. Ltd. (hereinafter referred to as "Ideal...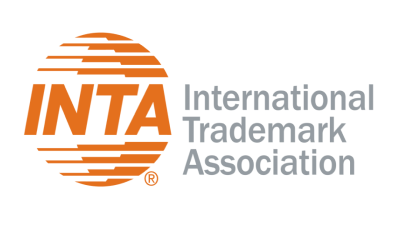 New York, New York—January 11, 2023—The International Trademark Association (INTA) has officially opened registration for the 2023 Annual Meeting Live+. The gathering will be the Association's 145th Annual Meeting, featuring an in-person event at Singapore's renowned...
A local Minneapolis startup company received a cease and desist letter from the J.M Smucker Company (Smucker's) in December 2002, and the internet has erupted over this simple act. Even IP attorneys seem to have forgotten that trademark owners have an affirmative duty...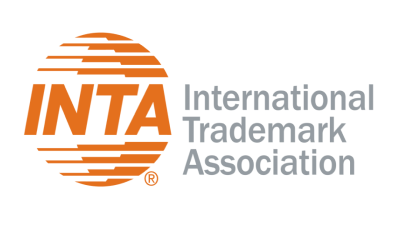 New York, New York—December 27, 2022—The International Trademark Association (INTA) filed an amicus brief in the United States Supreme Court in Abitron Austria GmbH v. Hetronic Int'l, Inc., No. 21-1043, urging the Court to adhere to its ruling in Steele v. Bulova...
Is your love for cats shackled by a fear of commitment? Dreams of adopting an eternal, one-of-a-kind cat have been fulfilled by Daper Lab Cryptokitties- a blockchain-based game, wherein all the cryptokittes are essentially NFTs(Non-Fungible Tokens). Gaming industry is...
Iceland Foods Limited recently lost a battle in the long lasting trademark war of the Icelands, retailer and country. By way of decisions on 15 December 2022, the Grand Board of Appeal of the European Union Intellectual Property Office ('EUIPO') rejected Iceland Foods...
Technically, smell does classify as being one of the non-traditional trademarks under laws of few countries such as USA, UK, Australia, Canada, New Zealand, Korea, Peru, Colombia, France. The UAE trademarks law i.e., Federal Decree-Law No (36) of 2021, also provides...
Rock band Guns N' Roses filed a trademark infringement suit in a California federal district court against a Texas-based store that sells guns and rose flowers under the name Texas Guns and Roses (or, <Texas Guns and Roses.com>). See generally, Complaint, Guns...
Background Pest Control Office Limited (the "EUTM proprietor"), on behalf of Banksy, sought to register the figurative mark of a monkey wearing a sign (figure 1) in a number of categories, including games, clothing and education. The mark was registered on 8 June...
Santa Claus' suit is protected as a registered community design. This may be a serious problem for business Why will this year's Christmas be unexpectedly difficult for everybody profiting from Santa's outfit? As it turns out, a Polish entrepreneur successfully...
In an important decision for trademark owners and practitioners, issued by the Court of Appeal on 2 November 2022 in Lidl Great Britain Ltd. v. Tesco Stores Ltd., Tesco has been permitted to continue to argue at trial that a wordless version of Lidl's logo was...
After severing its wildly successful Adidas Yeezy partnership with artist and rapper Ye, formerly known as "Kanye West," Adidas announced that it will no longer produce Yeezy branded products, including the popular Adidas Yeezy sneakers.  Adidas has expressly stated...
Talking IP is a new podcast for intellectual property (IP) professionals showcasing compelling conversations that take you inside the professional lives and careers of global IP leaders and entrepreneurs. Hosted by Australian Patent Attorney and IP Entrepreneur Justin...
When does copying become intellectual property infringement?  If you work with fashion brands or consumer products companies, the line between genuine inspiration and a lawsuit waiting to happen may be something you think about daily.  A recent lawsuit filed by...
As the end of 2022 approaches, important changes are coming to the trademark prosecution process before the United States Patent and Trademark Office ("USPTO"). Trademark practitioners and applicants must be aware of the new deadline, effective December 3, 2022, and...
New report from Mewburn Ellis   A new report released today emphasizes that pharmaceutical trademark holders will have to keep a close eye on developments in the UK trademark exhaustion regime, to ensure that they are taking all appropriate steps to protect their...
The International Trademark Association (INTA) is celebrating the world's most popular sporting event, the FIFA World Cup, with the release of its World Football Summit Trademark and IP Toolkit, a practical resource for football (soccer) organizations and brands to...
The International Trademark Association (INTA) is pleased to announce the election of Jomarie Fredericks as the 2023 President of the Association and the Chair of its Board of Directors. Ms. Fredericks is Deputy General Counsel, Chief Intellectual Property and Brand...
More money more problems October 27, 202, Elon Musk finally acquired Twitter, for $44 billion. The price tag brings with it a desperate need to increase Twitters revenue. Like most of social media, Twitters main revenue stream is advertising. Despite his efforts Musk...
Dior is the latest designer to struggle in the pursuit of a 3D shape trademark registration.  In the recent decision: R 32/2022-2, the Appeal Board of the EUIPO upheld (in-part) the Examiner's rejection of Dior's trademark application to register the shape of its...
If you have not heard of OpenAI's machine learning models DALL·E and DALL·E 2, the link is here: https://openai.com/dall-e-2/. It's absolutely amazing, we would suggest you have a go before reading this article. The prompt "Hamster playing the violin out at sea by...
The myriad of intellectual property issues arising from the creation and use of deepfakes recently came to prominence when Apple announced that it had obtained a US patent for a method for the creation of deepfakes. It showed that deepfake technology has come of age...
The UK Government has launched a consultation on proposals for the legal changes needed to deliver the Intellectual Property Office's 'One IPO' transformation programme. The proposed changes will update the law and remove legal barriers, allowing the IPO to be more...
Background Two of the biggest players in the energy drinks game come head to head in this trademark dispute. As Monster Energy appealed a decision refusing Monster's application to register the mark 'Red Dawg'. At the original hearing Red Bull had opposed registration...
Lara Prescott has won the copyright case brought against her by Anna Pasternak in respect of Ms Pasternak's book, Lara, with the Judge finding that copyright in Ms Pasternak's book has not been infringed by Lara Prescott's book, The Secrets We Kept ("TSWK"). Ms...
The case :  Juanita's Foods v. Dominguez Family Enterprises, Inc., CACD Case # 2:22-cv-06049-PA-PLA Miller Barondess, LLP represents plaintiff Juanita's Foods, one of the largest Mexican food producers and distributors in the U.S.  The company's products are sold...
Imitation is the highest form of flattery", however, what about in the circumstances where the subject of a parody are trademark owners? Most often, trademark owners find it difficult to accept that it is a compliment. E.g., the case between Gucci v Cuggl 2022; Gucci...
Iceland the country and Iceland Foods Ltd (the supermarket specializing in frozen foods) have been engaged in a long running and well publicized dispute over their name. A new milestone was reached on 9 September when the Grand Board of the European Intellectual...
As World Mental Health Day falls on the 10th day of the 10th month here are 10 reasons why you might consider reaching out to legal mental health charity LawCare for support. Everyone you'll speak to on the phone, email or online chat either works in, or has worked in...
Recently, Usain Bolt filed a US trademark application for his signature 'Lightning Bolt' pose, seeking protection for a large range of goods and services from the typical merchandising goods. This includes clothing, bags, jewellery and sunglasses, right through to the...
Learn more about how to improve the culture in the law and how to make your legal organisation a happy and healthy place to work Legal mental health charity LawCare has announced the full line up of speakers for its online conference 'Building a Better Life in the...
Whilst some countries in the Caribbean have an efficient trademark renewal process, for the most part renewals cannot be filed electronically and can be more time-consuming than brand owners and foreign trademark practitioners may expect based on their own local...
The decision-making practice and approaches of EU institutions regarding the provision of legal protection to three-dimensional trademarks (3D trademarks) are not consistent and unambiguous when assessing the presence of a distinctive character of the product shape,...
With climate change in the hearts and minds of people all over the world, now more than ever, consumers are conscious of making environmentally friendly decisions. The increased availability of eco-friendly and sustainable goods and services (or so-called 'green'...
 It has been a good few months for unfair advantage claims, presenting opportunities for brand owners to decisively tackle lookalikes. Hoisting Lidl by their own petard Serial copycats Lidl are suing Tesco in the High Court for trademark infringement in respect of...
Retail giant, Zara, tried to get Darlington-based fashion boutique, House of Zana, which specializes in handmade kimonos, to change its name. Mrs Kotrri, whose husband is Albanian, set up her company in 2019 and named it after the Albanian word for "fairies", namely...
Quidditch first appeared as a fictious sport in the JK Rowling novel Harry Potter and the Philosopher's Stone, where it is played by wizards and witches riding magical flying broomsticks. It famously continued to feature in later Harry Potter books, as well as the...
Trademark use in non-fungible tokens (NFTs) and for virtual goods in the metaverse is increasing rapidly. Examples of growing trademark use in NFTs and the metaverse include the cases of Nike v StockX and the Hermès v MetaBirkins. By not extending their existing...
Protection of IP in Russia is often being discussed in the media nowadays and judging by the publications that one may see Russia tends to dismiss any rights vested in IP which is outright wrong. In the meantime, IP life goes on as usual and infringement is active as...
Just over six years ago, the United Kingdom voted to exit the European Union.  With most of the provisions affecting the protection and enforcement of Intellectual Property settled, now is a good time to reflect on the impact on brand owners and the future...
In a digitally connected world, a byte of data can boost or bite your brand -Bernard Kelvin Clive Introduction: Objectives and Rights under the Trademark Regime "What's in a name?" the famous Shakespeare quote is, perhaps, the most widely cited piece of literature...
Imagine your business is thriving and new opportunities are opening globally. You think about expanding to other big markets like China and therefore you want to register your trademark on the new market. The moment you file your trademark you are being sued by a...
"What's in a name? That which we call a rose, by any other name, would smell as sweet." While William Shakespeare may have been of the opinion that the naming of things is irrelevant, trademark lawyers take a very different view. In fact, recently filed trademark...
EnCirca's AltRoots Trademark Search Engine Helps Brands Monitor and Secure Decentralized Web and Metaverse Domains July 14, 2022- BOSTON, MA  - EnCirca, a 20-year ICANN-accredited domain name registrar, today introduced AltRoots (www.AltRoots.com), the industry's...
The end of June marked the return of one of the most important events in the sporting calendar and one of the most iconic tennis tournaments in the world: Wimbledon. The All England Lawn Tennis Club (the "Club") has owned multiple registered trademarks for the...
Back in 2011, The Ohio State University failed to trademark the word [1]" the," with the U.S. Patent and Trademark Office. Court held, "In order for a trademark to be registered for a brand of clothing, the trademark must be used in a trademark fashion. In other...
The International Trademark Association (INTA) has filed an amicus brief in the United States Court of Appeals for the Second Circuit in Vans, Inc., VF Outdoors LLC v. MSCHF Product Studio, Inc., 22-606-cv (2d Cir.). In its brief, INTA proposes that the deferential...
From TikTok to Comirnaty - Software, media, fintech and finance; luxury, fashion, sports; and pharmaceutical brands comprise nearly half the list with 15 brands each, Clarivate Top 100 New Brands Report reveals Clarivate Plc (NYSE: CLVT), a global leader in providing...
With just over a month to the 2022 Commonwealth Games in Birmingham, advertising agencies, along with local and global businesses, will be thinking of innovative ways to increase their global exposure through associating with the Commonwealth Games. Whilst the hosting...
Using UK copyrighted datasets to train AI will not amount to copyright infringement The UK Government's announcement on its approach to data mining and intellectual property is likely to provide a boost to innovation in AI, says leading intellectual property law firm...
IP firm launches comprehensive set of measures to encourage discussion and support colleagues experiencing the menopause with firmwide menopause policy European IP firm Mewburn Ellis has launched a firmwide menopause policy to encourage discussion around, and support...
The International Trademark Association (INTA) will be holding its Trademark Administrators and Practitioners (TMAP) Meeting in Arlington, Virginia from September 11 to 13, providing hundreds of trademark administrators, paralegals, young practitioners, and...
The Anti-Counterfeiting Group (ACG) has announced the winners of the 2022 ACG Awards for Excellence in Anti-Counterfeiting Enforcement at an event hosted by Phil Lewis, Director General at the ACG at the Chartered Trading Standards Institute (CTSI) Conference in...
More than half (52 %) of Europeans surveyed aged between15 and 24 said they had bought at least one fake product online over the past year, both intentionally or by accident, and a third (33 %) said they had accessed digital content from illegal sources. Looking at...
The International Trademark Association (INTA) has filed an amicus brief before the Grand Board of Appeal (GBoA) of the European Intellectual Property Office (EUIPO) in Matthias Zirnsack vs. EUIPO, Case R-260/2021-G, concerning the registrability of the figurative...
April 2022. The events in the Ukraine are widely discussed everywhere. In the meantime, life of intellectual property and its enforcement continues. On April 27, 2022, commercial court in the Russian Far East handed down a judgment against the infringer. It bore a...
A beef arose in April 2022 when Vegadelphia, a plant-based food company out of Philadelphia, recently sued Dunkin' and Beyond Meat claiming infringement of its federally registered trademark WHERE GREAT TASTE IS PLANT-BASED.  The dispute arose when Dunkin' used GREAT...
Burger King recently approached an Indian High Court with a trademark infringement suit seeking ex parte ad interim injunction against misuse of its famous marks through unauthorised registration of domain names. The Delhi High Court granted the injunction in May 2022...
More businesses forced to defend IP as trademark applications surge McDonald's, Amazon, MasterChef all involved in UK disputes over brands The number of oppositions to UK trademark applications has more than doubled to a record high of 8,026 in 2021, up from 3,584 in...
Melanie Saubin, director at The Future Today Institute in New York City, predicts that by 2030 "a large proportion of people will be in the metaverse in some way". Gartner, a research company, relaunches stating that a quarter of people will spend at least an hour a...
Legal mental health charity LawCare has extended its online chat service for legal professionals from one to four days a week. The charity, which offers free, confidential, emotional support to anyone working in the law, has been operating a helpline and peer support...
On January 14th, 2022, the EUIPO's Opposition Division (hereinafter "the Office") rejected the opposition filed by Louis Vuitton Malletier (hereinafter "Louis Vuitton") based on Arts. 8(1) and 8(2) of the EUTMR[1] against the registration of the figurative European...
The International Trademark Association (INTA) has announced that it will hold its 145th Annual Meeting—the world's largest event for brand owners and intellectual property professionals—in Singapore from May 16 to 20, 2023. This marks the second time INTA will be...
Charles Russell Speechlys have advised Symphony Holdings Limited, an investment holding company listed on the HK Stock Exchange, on the sale of its trademark portfolio of international footwear brand, PONY, in the Non-APAC region to Iconix Brand Group. The Firm also...
One of the UK's leading trademark specialists says Prince Harry and Meghan Markle's bid to trademark the word 'archetypes' after deciding to use it as the title for a new Spotify podcast makes 'very good commercial sense'. Kate Cheney, the director of trademarks at...
Technological advances in the virtual world continue to impact how Intellectual Property is created, managed and protected London, U.K., May 3, 2022 – Clarivate Plc (NYSE:CLVT), a global leader in providing trusted information and insights to accelerate the pace of...
The International Trademark Association (INTA) today released its Report on the Taxation of Trademarks and Complementary Rights in Europe. Focused on the tax implications within the trademark lifecycle in the European Union, the United Kingdom, and Switzerland, the...
We all know the phrases 'a problem shared is a problem halved' or 'it's good to talk' but the benefits in talking about how you are feeling go far beyond this. When we are in a difficult situation we lose our problem-solving abilities, it can be impossible to focus...
Humans are hard-wired to connect - we are tribal and social animals. We are biologically programmed to need other humans, and a feeling of belonging and connection drives our happiness. Despite this many of us will know what it's like to be lonely, especially after...
In a clash between Magic Moment and Evening Moment, the Hon'ble High Court of Delhi has passed an injunction order against Sarao Distillery (OPC) Pvt. Ltd & and Greentech Blenders and Distillers ("Sarao Distillery & Anr.") forcing them to stop selling its own...
The International Trademark Association (INTA) has filed an amicus brief in the United States Court of Appeals for the Ninth Circuit in VIP Products, LLC v. Jack Daniel's Properties, Inc., No. 21-16969, marking the Association's third amicus brief in this long-running...
New research by forward-looking IP firm Mewburn Ellis in conjunction with YouGov, indicates that a majority of 16-25-year-olds in Britain lack confidence in their knowledge of their intellectual property (IP) rights. The research, based on a survey of 212 British...
This year, World IP Day focuses on "IP and Youth: Innovation for a Better Future". In a post-COVID-19 era driven by the growth and encompassment of technology, many aspects of innovation are changing. To mark the occasion, we asked our editorial board to reflect on...
The main essence of a trademark is its ability to distinguish the goods and services of one person from the other. A trademark could be made up of a word, a logo, a combination of these two, a slogan, a color…anything that could be able to clearly distinguish the...
When the Russian invasion of Ukraine began, Taras Kulbaba—a Ukrainian-born IP attorney living in Brussels—could not sit idly by. He gathered resources from his friends and colleagues, purchased first-aid and medical supplies, and personally drove the kits over a...
Rachel Wilkinson-Duffy has been elected as The Chartered Institute of Trade Mark Attorney's (CITMA) President. Rachel, who is a partner at Baker McKenzie, begins her two-year term in the role immediately. She was voted in unanimously by CITMA's Council and succeeds...
Red Bull suffered defeat in a recent trademark case before the Delhi High Court when they attempted to seek an injunction against PepsiCo India and its energy drink "STING" for alleged infringement and passing off. Red Bull's application was based on the purported...
E-retailers boosting their portfolios with household names including Topshop Leading fast fashion brands evolving into fully-fledged fashion houses   The number of trademarks owned by online fast fashion retailers such as Asos, Boohoo and Shein has increased by 163%...
Not for the first time in his illustrious career, Ed Sheeran has been forced to swap the creative environment of a recording studio for the rather sterner surrounds of a courtroom. In the most recent edition of copyright claims against the international pop star, his...
Consultant lawyer numbers growing at a CAGR of 21%, compared to just 7% for mid-market law firms Consultant revenues have grown at a rate of 26% per year compared to 10% for the legal mid-market and 5% across the whole sector Arden Partners say the figures provide an...
Pejorative trademarks are distinctive signs that have a negative or unfavorable conceptual content. Some of these signs could be registered because they do not fall within the prohibitions that trademark laws around the world normally contain, such as those words that...
An interesting decision of the Board of Appeals of the EUIPO of December 15, 2021 (Volkswagen Aktiengesellschaft / Pinball Factory GmbH). It denies registration of a figurative EU Trademark that includes a representation of a van that is similar to the VOLKSWAGEN...
The International Trademark Association (INTA) hit a milestone on March 22nd for its 2022 Annual Meeting Live+, with more than 5,000 brand owners and intellectual property (IP) professionals from around the world registered to date for the event, taking place April 30...
New report from Mewburn Ellis Forward-looking IP firm Mewburn Ellis has released a new report looking at the rise of non-traditional trademarks, including shape, color and position marks.  The report examines the vital role that such trademarks can play in a brand...
Faye Waterford, CTC Legal Media Editor: Myself and my colleagues are very excited for the next month to fly past so that we can all meet again. So, 2022 marks the return for INTA's annual meeting that features a fully in person event, why is this the right time for us...
Lusheng, a strategic partner of Rouse, has announced several landmark case wins for leading global children's entertainment company Spin Master. The victories are a positive sign of China's commitment to tackle counterfeiting and IP infringement in the toy industry....
The case revolved around an opposition action before the UK Intellectual Property Office filed on 27 March 2019 by Match Group LLC against a UK Trade Mark Application filed for "LOVE AT FIRST SWIPE" in relation to a range of goods and services, including computer and...
Today, ECTA has launched the Early Bird Registration for the ECTA 40th Annual Conference 'Designing the Future' to be held in Copenhagen from 15-18 June 2022! The Trademark Lawyer Magazine is Media Partner of the event. REGISTER HERE by 21 April to get the Early Bird...