With reams of sensitive personal data and transactions that involve large sums of money, the legal sector is undeniably a massive target for cyber crime.  Cyber enabled crime continues to rise in both scale and complexity, with criminals taking advantage of the...
FMCG brands ITC Limited and Britannia Industries Limited recently called off their year long legal battle. The Delhi High Court was brought forth that ITC Limited have modified their packaging of the products "SUNFEAST FARMLITE 5-SEED DIGESTIVE" and 'SUNFEAST FARMLITE...
Maria Koval, Head of IP, IT and Data protection practices at PwC Legal Ukraine The sound of an opening drinks cannot be protected as a trademark according to the European Court. We all know the examples of sound trademarks, for instance, the MGM lion roar, or Netflix...
MARQUES Chair Joachim Hofmann introduces the 35th MARQUES Annual Conference, which will be held in a unique hybrid format in September this year. This year's MARQUES Annual Conference is taking place as a hybrid event in September 2021, meaning it will be the first...
Moses & Singer LLP is pleased to announce the arrival of Milton Springut as a partner in its Intellectual Property practice. His longtime colleague Caroline Boehm also joins as special counsel. Springut brings more than 25 years of experience in all aspects of IP...
Mark Nichols, trademark solicitor at European IP law firm, Potter Clarkson, reviews the implications for brand owners arising from the latest ruling in the long-running Sky v SkyKick trademark infringement case. Back in 2018, the High Court handed down its first...
Oatly had claimed that the farm's product, PureOaty, was too similar to its own, in both name and packaging design. In its defence, Glebe Farm Foods argued that the brand name of its oat milk product and its packaging design featured generic terms and imagery, and...
Holding Company of Japan's leading internet service business groups selects Anaqua software and services to strengthen patent and trademark management, budgeting, and licensing processes BOSTON, August 4, 2021 – Anaqua, the leading innovation and intellectual property...
AIPPI is pleased to announce that Judith Willert joined the association as its new Executive Director on 1 August 2021. Judith has extensive experience in the corporate world, specializing in global project management. She is experienced in managing change and...
On July 2, 2021, President Putin signed a law 345-Ф3 "On Making Amendments to the Federal Law On State Regulation of Production and Circulation of Ethyl Alcohol, Alcoholic Products and on Curbing Consumption (Drinking) of Alcoholic Products". This law changes the...
Last 14 July, very day of the French "Bastille day", the General Court of the European Union issued a ruling which, if not "revolutionary", seems to open a breach in the fortress built by the European Union Intellectual Property Office ("EUIPO") practice around...
Alt Legal, Inc., an award-winning IP docketing software company, will host its second annual virtual trademark conference, Alt Legal Connect, on September 13-15, 2021. Over 300 trademark professionals attended last year's conference and consistently described it as...
Enrico Bonadio (City, University of London) – Magali Contardi (University of Alicante) In July 2021 Russian President Vladimir Putin signed an amendment to a federal law reserving the use of the Russian term for champagne – Шампанское (shampanskoye) – to sparkling...
(CHICAGO) Katten recently announced  the changes in leadership of several firm practice areas as part of its periodic rotations done to share leadership opportunities and responsibilities within the firm. "Our new practice heads are outstanding individuals who will...
The International Trademark Association (INTA) this week opened registration for its 2021 Annual Meeting Virtual+—the world's largest event for brand owners and professionals that takes on a unique hybrid format this year. Set for November 15 to 19, it will feature...
The International Trademark Association (INTA) has filed an amicus brief before the Grand Board of Appeal (GBoA) of the European Union Intellectual Property Office (EUIPO) in two parallel cases related to the registrability of country names or other geographical names...
Supreme Court unshackles college athletes from anti-competitive NCAA rules; allows monetization of name, image and likeness Troy, Mich.—July 12, 2021—On June 21, 2021, the Supreme Court of the United States in National Collegiate Athletic Assoc. v. Alston unanimously...
Reducing manual data entry efforts to help customers save time and increase data quality Clarivate Plc (NYSE:CLVT), a global leader in providing trusted information and insights to accelerate the pace of innovation, recently announced the integration of its trademark...
State of innovation in electric vehicles, design challenges and opportunities uncovered by combining the power of unified IP with global research data insights Clarivate Plc (NYSE:CLVT), a global leader in providing trusted information and insights to accelerate the...
By Tom Sharman, Partner and Rob McLaughlin, Assistant at Reddie & Grose LLP, a firm of patent and trademark attorneys. Smiley Miley, Inc. ('SMI'), owned by American singer Miley Cyrus, has won a six year battle to register the trademark MILEY CYRUS in the EU.  The...
Clarivate Plc (NYSE:CLVT), a global leader in providing trusted information and insights to accelerate the pace of innovation, this week announced important changes to its senior leadership team and is pleased to welcome two new executives to the company.  Steen...
International law firm Taylor Wessing expands with the launch of an exclusive relationship with a specialist trade mark and IP agency in China. With international firms restricted from practicing Chinese law, a distinct legal entity has been established and permitted...
New York, New York, June 30, 2021—The International Trademark Association (INTA) has filed an amicus brief before the European Court of Justice (CJEU) in support of the validity and enforceability of so called "non-challenge" clauses in trademark-related private...
Rihanna's popular lingerie brand Savage x Fenty has been accused of trademark infringement by the competitor underwear brand Adore Me, claiming Rihanna's brand is "confusingly similar" to that of their own. 10-year-old brand Adore me, which sells lingerie, sleepwear...
With expansion of trade and commerce, the use of signs to distinguish the goods of one from the other started becoming more and more prevalent. However, their economic importance, remained limited then. With advent of Industrialization, trademarks started to play an...
Proof Authentication Corporation recently announced that Dan McKinnon has been appointed as CEO in connection with its recently closed Series A financing. Prior to joining Proof, Dan was the Head of Global Brand Protection at New Balance, one of the world's largest...
The International Trademark Association (INTA) recently released an updated version of its best practices document to help brand owners, online marketplaces, and other relevant stakeholders combat counterfeiting on the Internet. The release coincides with World...
In a battle between a bull and a horse, the Hon'ble High Court of Delhi passed ex-parte ad interim injunction against the horse based on well-known status given by WIPO to the Bull. The three set parameters for a mark to attain Well Known status as per Indian...
Heritage Le Tan Pty Limited, an Australian Private Company, acquired the number one tanning brand "Le Tan" in Australia in 2015, filed a trademark application for its iconic house mark (see below) on 'Sunscreen preparations; sun-tanning preparations; cosmetics' in...
Who said, "copyright is for losers"? The famous and mysterious street artist known as Banksy lost a trademark battle with the greeting card company Full Colour Black. The European Union Intellectual Property Office (EUIPO) ruled that the trademark of one of Banksy's...
Danish luxury audio brand achieves 98% success rate in removal of online threats, which include thousands of IP infringing listings, thanks to Brandshield's enforcement and take-down capabilities Bang & Olufsen partnered with expert online threat hunters...
Following a period of continued growth, leading European intellectual property law firm, Potter Clarkson has made two new senior hires to join its respected team of IP professionals. The firm has recently welcomed senior associate, Louise Tottie to its growing...
Menlo Park, CA — June 3, 2021 — Today, Lex Machina and LexisNexis release their Copyright and Trademark Litigation Report looking at copyright and trademark litigation trends in federal district court. It focuses on the three-year period of 2018 to 2020 and includes...
Lidl has been forced to stop selling its own brand gin on the grounds that it looks too similar to that produced by premium gin maker, Hendrick's. The move to ban the sale of the lookalike gin came following a trademark infringement claim brought by Scottish gin...
"Counterfeit products are not flattery – they diminish the hard-earned value of your brand" The recent announcement by Amazon that it blocked 10 billion counterfeit products from its marketplace listing in 2020 before any of the phony products could be sold is welcome...
INTA announced yesterday more details about its 2021 Annual Meeting Virtual +, November 15 to 19, including the cities that will have onsite events and the Meeting's registration details. The 2021 Annual Meeting will be fully virtual for all five days, November...
The Marks & Spencer (M&S) and Aldi "tussle" relating to Cuthbert the Caterpillar (and Colin the Caterpillar) has, so far, been played out almost entirely in the halls of social media.  As is often the case, the "finer details" of the dispute are often lost in...
Europe leads with almost half of the world's best protected brands; and consumer brands dominate London, U.K., May 26, 2021 – Clarivate Plc (NYSE:CLVT), a global leader in providing trusted information and insights to accelerate the pace of innovation, announced today...
Four million counterfeit listings removed; 45,000 websites and social media accounts disabled; 4.1 million counterfeit products seized, all in the space of one year.  These are the eye-watering numbers which make up the challenge Gucci, and countless other luxury...
A recent copyright case involving the character of Tintin is an important win for artists and freedom of expression, according to intellectual property lawyers at national law firm Clarke Willmott LLP. French artist Xavier Marabout recently won the copyright...
Alt Legal, Inc., an award-winning IP docketing software company, and Clarivate Plc (NYSE:CLVT), a global leader in providing trusted information and insights to accelerate the pace of innovation, recently announced a partnership to integrate CompuMark™ international...
Many of us have lost our connection with nature, spending most of our time indoors, at home, in an office or in a car. Sometimes even having lunchbreak seems luxurious – most of us bolt food down at our desks so as not to miss a minute of the working day. However as...
Edwin Coe acted for the successful First to Third Defendants, including the Copyrights Group Limited and Greenwich Polo Club Inc., in a High Court trade mark infringement and passing off action in which judgment was handed down by the Honorable Mr Justice Marcus Smith...
Harbottle & Lewis welcomes intellectual property specialist Andrew Terry as a partner in the firm's IP litigation team. With more than two decades of experience handling a broad spectrum of IP, media and brand protection issues, Andrew supports clients across all...
As part of its efforts to assist entrepreneurs in growing and protecting their businesses, the International Trademark Association (INTA) will hold its first-ever virtual legal clinic on June 15. Hosted by INTA's Pro Bono Subcommittee of the Brands for a Better...
New York, New York—April 28, 2021—The International Trademark Association today announced that it will be holding its 2021 Annual Meeting—the world's largest gathering of brand owners and intellectual property professionals—as a "Virtual +" event on November 15–19,...
R&D in the food & drink industry grows 40% in five years as manufacturers develop new vegan lines Another 70 vegan trademarks were filed in 2020 as food manufacturers continue to follow the vegan trend, with 265 vegan trademarks now registered in the food and...
Today is World Intellectual Property Day, and this year, we take the time to celebrate small businesses who are the lifeblood of our global economy. In the United States, small businesses drive our economy – they comprise more than 90% of our businesses and employ...
New research from Mewburn Ellis and YouGov to mark International IP Day A survey of small and medium businesses (SME) in the UK (1-249 employees) has found that only 21% have taken steps to fully protect their intellectual property (IP) assets. The survey, of 436 SME...
An introduction – understanding the dual concepts of intellectual property (IP) and small and medium scale enterprises (SMEs) The integrality of SMEs to a country's economic development and aspirations cannot be overemphasized. In the Nigerian context, for instance,...
The formal launch of the One IPO Transformation five-year program on 22 April 2021 marks a welcome step change in the way the UKIPO handles registered IP rights in the digital era.  In fact, work began in March 2021, but this launch marks the publication of the IPO's...
Washington D.C. – The podcast IP Hot Topics, presented by Sterne, Kessler, Goldstein & Fox, closed out the first quarter of the year by hosting the President of Howard University, Dr. Wayne A.I. Frederick. The episode covered several topics, including: Howard's...
Alt Legal, Inc., an award-winning IP docketing software company announced recently that Joe Quinn has joined the company as a regional sales director. Quinn brings 20 years of experience helping lawyers and corporate executives evaluate and buy technology products...
M&S is suing Aldi for the alleged infringement of its registered trade marks, which were obtained to protect its Colin the Caterpillar cake. M&S claims that Aldi's Cuthbert the Caterpillar product is similar in appearance and as such, could confuse...
Brand & New, a podcast of the International Trademark Association (INTA), will present a unique, behind-the-scenes look at the professional and personal life of the late United States Supreme Court Justice Ruth Bader Ginsburg in a two-part series airing on March...
Patpol has picked up the Prosecution Firm of the Year award for Poland at the Managing IP Awards 2021. The awards were presented in a virtual ceremony broadcast worldwide on March 30 2021. The award for IP prosecution recognizes the firm's achievements in patent,...
The International Trademark Association (INTA) recently filed an amicus brief before the Grand Board of Appeal (GBoA) of the European Union Intellectual Property Office (EUIPO) in a case considering the similarity of non-alcoholic and alcoholic beverages to determine...
On March 29, 2021, just hours after MSCHF Product Studio, Inc. sold all 666 existing pairs of limited-edition "Satan Shoes," Nike filed suit in the Eastern District of New York against MSCHF for trademark infringement and trademark dilution, among other claims. The...
As COVID19 restrictions ease in the UK, shoppers are not only looking to buy chocolate eggs over the holiday but also gifts for their family or friends. The Anti-Counterfeiting Group (ACG), Facebook and the UK Intellectual Property Office's Intelligence Hub are...
In what may be a first-of-its kind ruling, on March 13, 2021, the Northern District of California granted Defendant Ruifeng Biztech, Inc.'s motion to strike nine of plaintiff Quintara Biosciences, Inc.'s alleged DNA sequencing trade secrets, leaving plaintiff with...
What are hashtags? Even if you spend minimal time on social media, there are three facts that you will agree with. First, social media has become an indispensable marketing channel. Second, the social media platforms are constantly developing online marketing...
Perkins Coie recently announced the launch of a new firm initiative, Le[a]dBetter Imagine, which specifically seeks to support women inventors and their startups. Under the program, Perkins Coie will provide reduced legal fees to qualifying women inventors and...
Appeals Court Judge Told the Defendant That Their Position "Can Hardly Be Supported" Oracle Lighting (www.oraclelights.com), an innovator in high quality LED lighting solutions for the automotive industry, is proud to announce that it has won its legal battle against...
One of the UK's leading trademark attorneys, who won a legal battle against famous artist Banksy last year, has enjoyed a trio of successes including top rankings and award nominations. Aaron Wood, part of Blaser Mills Law, which has offices in High Wycombe, Amersham,...
By Tiki Dare, 2021 INTA President and Vice President and Associate General Counsel, Oracle Corporation Each year, International Women's Day highlights a theme to recognize women's accomplishments and transport them to new heights. In 2020, the theme was advancing...
In line with the long-term strategic direction of the International Trademark Association (INTA) to foster diversity and inclusion, and broader goals around corporate social responsibility, the Association today released a report and best practices toolkit to empower...
Hire of Nick Bowie further boosts law firm's full-service IP offering London (HQ) – Lewis Silkin LLP today announces the hire of Nick Bowie as Legal Director, the latest expansion to the firm's market-leading Intellectual Property practice. Nick joins the firm's...
CTC Legal Media is very excited to announce the partnership with the podcast 'Stuff You Should Know About IP' – a entertaining and didactic show that explores many aspects of IP in a relatable and relevant way. Previous episodes include: The Crystal Ball of Data...
The ruling is a welcome boost for international IP rights holders in China American sportswear brand New Balance has won a major legal battle against one of China's most prolific and aggressive copycat brands, New Barlun, in its 1st instance trial. The compensation...
The proliferation of trademarks and the corresponding increase in infringements present significant challenges and consequences for businesses Clarivate Plc (NYSE:CLVT), a global leader in providing trusted information and insights to accelerate the pace of...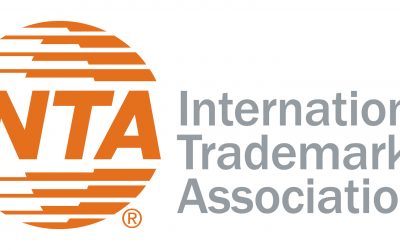 The International Trademark Association (INTA) announced today that it will hold its 2021 Annual Meeting on November 15–19, 2021, in Houston, Texas. A mix of in-person and virtual programming, it will feature a wide breadth of innovative educational programming,...
Neil Parkes joins the firm as a commercial disputes and media/tech IP litigation specialist LONDON – Lewis Silkin today announces the appointment of Neil Parkes as a partner in the firm's growing Dispute Resolution practice. Neil joins Lewis Silkin as a commercial...
To gain a deeper understanding of corporate domain name management across the world's largest companies, we recently completed an in-depth analysis of the Global 2000. The Global 2000* is an annual ranking of the top 2,000 public companies in the world by Forbes...
Tribute acts can have a tough time selecting a name that makes it clear what they are offering whilst avoiding issues with the actual band they seek to imitate. Pearl Jamm encountered the wrath of the band they were paying tribute to, Pearl Jam, and following a cease...
1 February 2021 – Intellectual Property (IP) consultancy Novagraaf and rebranding and brand organisation specialist VIM Group announced today a new partnership to provide greater business value for international brand owners. By uniting their IP and brand...
Organizations adopting proactive domain management approach, prioritizing domain security, boosting annual spend despite COVID-19 uncertainty and grasping strategic value of gTLDs London, U.K., January 27, 2021 – Clarivate Plc (NYSE:CCC), a global leader in providing...
A unified trademark of the Eurasian Economic Union (EAEU) covering Russia, Armenia, Belarus, Kazakhstan and Kyrgyzstan will soon become available. The EAEU signed the Agreement on Trademarks, Service Marks and Appellations of Origin of Goods of the Eurasian Economic...
CentralNic Group PLC (AIM: CNIC), the global internet platform that derives revenue from the worldwide sales of internet domain names and related web services, is pleased to announce it has acquired SafeBrands, a leading online brand protection software provider and...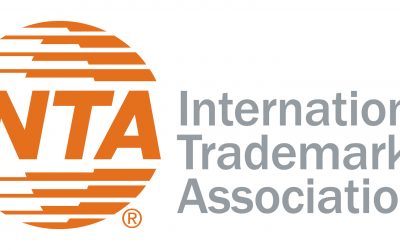 In-house trademark teams are "always being asked to do more with less," and the future looks to be just as challenging, according to a report released today by the International Trademark Association (INTA) that reflects benchmarking research on the changing roles and...
London, Court of Appeal, 16 December 2020. Luxury carmaker, Bentley Motors, has lost in the Court of Appeal against small family owned company Bentley Clothing.  Bentley Motors had appealed the decision it had lost in the High Court last year.  (see...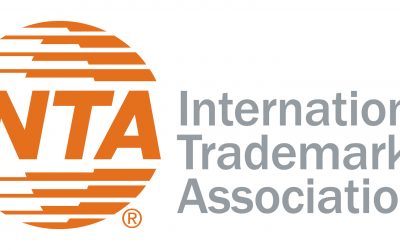 The International Trademark Association (INTA) and the Girl Scouts of Greater Los Angeles (GSGLA) are proud to announce the Unreal Campaign x GSGLA, a new patch program to promote the value of authenticity, entrepreneurship, and the importance of trademarks and...
White plains trademark attorney earns global recognition from non-profit intellectual property advocacy group Leason Ellis is pleased to announce that Peter Sloane, Partner, and Chair of the Trademark and Copyright Practice Group is the recipient of the...
The interplay of music business and intellectual property depends on the long-term goal an artist has for themselves and touches on the following such as publishing, copyright, law, management, touring, accounting, music streaming expected to grow by 20.7 percent on...
This year, the Brazilian National Institute of Industrial Property (INPI Brazil) commemorates its 50th anniversary, and the celebrations have already started. INPI Brazil was created on 11 December 1970. As part of the celebrations, the commemorative logo "INPI + 50"...
IP Accelerator connects businesses with a network of trusted IP law firms who will charge pre-negotiated fees. Participating small businesses can access Amazon's brand protection tools months before their trademark registration is issued. Amazon (NASDAQ: AMZN), on 25...
Wide range of TLDs offered along with streamlined domain portfolio management from MarkMonitor, the leading corporate domain registrar from Clarivate London, U.K. and Shanghai, China, November 24, 2020 — Clarivate Plc (NYSE:CCC), a global leader in providing trusted...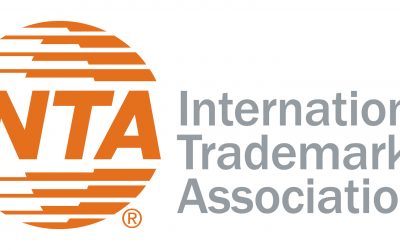 The International Trademark Association (INTA) announced, on the 19th of November,  the election of Tiki Dare as the 2021 President of the Association and the Chair of its Board of Directors. Ms. Dare, Assistant General Counsel at Oracle Corporation, Redwood City,...
New Domain Management Solution Enables Enterprises to Contain Costs, Optimize Portfolios and Mitigate Risks GoDaddy Inc. (NYSE: GDDY), the world's largest domain name registrar, today announced the launch of GoDaddy Corporate Domains, a domain management solution for...
Top tier intellectual property firm, Mathys & Squire LLP is pleased to announce the appointment of Robin Richardson as associate to the firm's trademark practice, bringing the team headcount to a record high of 13 (made up of attorneys and paralegals), across its...
Clarivate has launched a new program, Domains for Good, to meet the unique needs of non-profit, mission-driven and for-good organizations. The MarkMonitor Domains for Good program leverages deep industry expertise in the domain name space to take the guesswork out of...
Summary timeline and milestone Myanmar has become a member of WIPO since 2001. Before the new trademark law was enacted, there was no law of trademark registration except trademark's definition on Penal Code. In 2016, a draft of new trademark law was in progress and...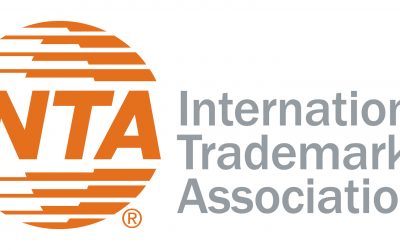 New York, New York—November 17, 2020—What does the future of intellectual property (IP) look like? The International Trademark Association (INTA) thoughtfully answers this question in three new reports released today based on input from think tanks composed of current...
This article was co-authored by Pollyanna Savva and Hilda-Georgina Kwafo-Akoto of Mewburn Ellis. The COVID-19 pandemic has had unprecedented effects on all parts of our everyday life, even down to how we dress. In particular, with the easing of lockdown restrictions...
Frankfurt, October 27, 2020 – Dentons successfully represented Amazon against Coty's trademark infringement claims before the German Federal Court of Justice ("BGH"). Following the revision of the selective distribution system and the decision of the Munich higher...
London, UK, 19th October 2020: The Trade Mark Owners Association (TMOA) today announced that Charlie Cannell has been appointed as the as the Chair of its Board of Director. Bringing deep digital and technology expertise, Charlie has a proven track record in...
Klinsmann eats Panini for breakfast – EUIPO Board of Appeal reverses Opposition Division's earlier decision In its recent decision, the EUIPO Fourth Board of Appeal overturned the Opposition Division's earlier decision in opposition proceedings concerning...
London, U.K., October 15, 2020 – Clarivate Plc (NYSE: CCC), a global leader in providing trusted information and insights to accelerate the pace of innovation, announced today the integration of Darts-ip™ case law data with the Innography™ IP intelligence and...
It started when a Hyderabad based MagFast Beverages emerged as a winner in the battle for using the trademark MOUNTAIN DEW against the multinational giant "PepsiCo". Syed Ghaziuddin, the chairman of MagFast Beverages, claimed that they started selling packaged...
Hermès battles former employees as sophisticated counterfeit ring is busted By: Stacey C. Kalamaras, Founding Partner, Kalamaras Law Office LLC The operation reportedly worked as follows: at the center of the ring was a group of three friends, two of whom worked for...
BIRMINGHAM, Ala. (October 7, 2020) – is pleased to announce that James M. (Jim) Robertson joins the firm as of counsel in the Intellectual Property and Trademark Practice in Birmingham. Jim is a registered patent attorney who focuses on intellectual property...
WIPO Lex-Judgments is already available* On 24 September 2020, the World Intellectual Property Organization (WIPO) launched its new free database WIPO Lex-Judgments, which contains judicial decisions on IP matters from around the world. The launch of WIPO...
Another goal by Messi It is not usual when a sports figure decides to register their brand, they find themselves with identical or almost identical brands, legitimately registered before the sportsperson became famous, blocking the possibility of registering their...
AI-powered technology from Clarivate now helps IP professionals in the Benelux region to research image trademarks much easier and faster, achieving more comprehensive results London, UK,  September 8,2020 — The Benelux Office for Intellectual Property (BOIP) has...
Leading intellectual property firm Mathys & Squire LLP has announced the promotion of attorneys David Hobson, Juliet Redhouse and Andrew White to the partnership. The firm now has 30 partners and 10 offices across the UK and Europe. Working in the life sciences...
London, UK, September 1, 2020 — Clarivate Plc (NYSE:CCC), a global leader in providing trusted information and insights to accelerate the pace of innovation, and IP DESK, an IP rights management solution provider, today announced a partnership to deliver trademark...
Six years ago, the UK was considered a world leader in protecting intellectual property rights. Many believe it is now falling behind other countries. In the US there have been a series of announcements which clearly demonstrate President Trump's desire to tackle...
In a significant move, Clarivate has announced that it has signed a definitive agreement to combine with CPA Global. The transaction is expected to close in the fourth quarter of 2020. CPA Global currently provides IP management and technology solutions to more than...