Asia
CCPIT Patent and Trademark Law Office
Address: 10/F, Ocean Plaza158 Fuxingmennei Street Beijing 100031, China.
Phone: +86-10-66412345
Website: https://www.ccpit-patent.com.cn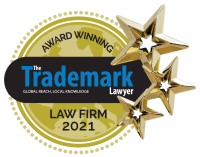 CCPIT PATENT AND TRADEMARK LAW OFFICE is the oldest and one of the largest full-service intellectual property law firms in China. Our firm has 322 patent and trademark attorneys, with 96 qualified attorneys-at-law. We provide consultation, prosecution, mediation, administrative enforcement and litigation services relating to patents, trademarks, copyrights, domain names, trade secrets, trade dress, unfair competition and other intellectual property-related matters. Headquartered in Beijing, we have branch offices in New York, Silicon Valley, Tokyo, Madrid, Hong Kong, Guangzhou, Shanghai and Shenzhen.
OUR MISSION is to render tailored services to clients with high quality, efficiency and reliability in a cost-effective manner. We strive to continually improve the reliability and flexibility of our portfolio management system and the effectiveness of our quality control mechanism. We appoint teams of professionals with complementary expertise and organize brainstorming discussions when necessary. Our professionals are encouraged to be both proactive and creative, providing commentary and guidance and creating value-added solutions for our clients.
OUR CLIENTS represent every sector of industry and commerce, from start-up businesses to multinational giants. Through decades of practice, we have successfully obtained hundreds of thousands of patents and trademark registrations and enforced thousands of patents and trademarks for our clients. With extensive legal and technological expertise, we are in a position to satisfy the demands of our clients in all aspects of intellectual property protection.
OUR PROFESSIONALS are required to receive continuous professional training and education to keep pace with the development of rapidly changing laws and technologies. We organize in-house academic and experience-sharing activities on a regular basis. We send our professionals to attend training programs or pursue further education in law. Some of our attorneys are active speakers and participants in intellectual property-related conferences and seminars.
Other offices: New York, Silicon Valley, Tokyo, Madrid, Hong Kong, Guangzhou, Shanghai, Shenzhen.