South America
CERVIERI MONSUÁREZ
Address: Luis Alberto de Herrera 1248, World Trade Center Tower 3, Floor 15, Montevideo 11300, Uruguay.
Phone: + 598 2622 9990
Website: https://www.cervierimonsuarez.com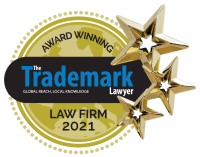 CERVIERI MONSUÁREZ is a law firm specialized in intellectual property, with offices in Uruguay, Paraguay, Bolivia and one in the Uruguayan Free Trade Zone, WTC Montevideo.
The firm specializes in the defense of intellectual property rights and has specialists in anti-piracy, trademarks, patents, copyrights, industrial designs, signal piracy and regulatory matters, among other specialties, with lawyers and notaries in all specialties and at all ranks. All matters are handled as a team by senior and junior lawyers, specialized in each area.
In addition to its broad portfolio of clients, the firm stands out for its successful work and its famous cases in the country. This has brought the firm international recognition and even high positions in the world of intellectual property for its partners.
Cervieri Monsuárez understands how to use the key location of Uruguay, a regional transit country for goods, and from there develop a regional strategy to combat trademark counterfeiting. This element is highly valued by clients, who centralize work in Uruguay to control the entry of counterfeits into the rest of South America, Central America and the Caribbean.
CM is the first law firm in the country to develop its own online monitoring system applied to all of Latin America, which in recent years has allowed the elimination of millions of publications that violated trademarks, patents or copyrights of dozens of companies that were being harmed by the growth of e-commerce and the lack of controls in online sales platforms and social networks.
The firm is also committed in terms of Sustainability and Corporate Social Responsibility. Cervieri Monsuárez is a DERES member, which is the non-profit business organization that brings together the main companies in Uruguay that seek to develop Corporate Social Responsibility (CSR) and Sustainable Development.
In 2020, the firm received a special award called "ReAction in times of pandemic" because of CSR actions developed during the pandemic. Regarding the Sustainable Development, the firm created the CM Green campaign, where the entire team is committed to contributing to the environment and creating awareness of the sustainable actions that can help our planet.
In 2021, the firm applied once again for the pandemic award with an action concerning the protection of firms and small businesses regarding online crimes like phishing and data protection, and was awarded by DERES with the 2021 distinction. Finally, CM received a second award for the DERES "Best Practices", due to its system of sustainable destruction of infringing merchandise, where the firm takes advantage of the waste produced by the destruction of counterfeit products and transforms them into plaques that have different uses (used for construction, for recipients, for animal protection, among others).