HongFangLaw IP Consulting Firm
Address: #2703,27/F, United Power International Plaza, 1158 Jiangning Rd.SH, 200060, China.
Phone: +86 21 62581929
Website: https://www.hongfanglaw.com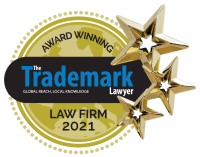 HongFang Law (HFL), is a well-established Chinese Law Firms providing Intellectual Property and other legal practice, with long-term experience in IP areas. Our partners have been practicing Intellectual Property for more than 20 years, since late 1990s with a common goal of devoting to the best tailor-made solutions for clients. HongFang Law top priority is the commitment to clients and stakeholders, together with the maintenance of a high standard of service quality.  HFL practices through different entities integrated with our law firm (mainly for litigation matters), including an IP consulting firm (mainly for contentious solutions) and IP consulting Co. ltd. (mainly for non-contentious practices), covering the Chinese nation area with our resources from Shanghai, Guangzhou and Beijing.
We are honored to be recognized by our clients through long term cooperation for complicated dispute solutions, we include in our portfolio both Fortune 500 enterprises or reputable SMEs or individual inventors, mainly in the following industry sectors: Automotive, Chemistry, Communications & Marketing, Construction, Food & Beverages, Petroleum & Energy Technologies, Information Technologies, Materials & Manufacturing, Pharmaceuticals, Software & E-commerce, Sporting Goods, Web-Based Technologies.
We focus on legal solutions for intellectual property matters as our key practice, and we assist clients with other legal issues derivatively. Mainly with the following services: Trademark acquisition (filing, opposition, invalidation, etc.), Patent acquisition (application and maintenance, etc.), Copyright registration, Domain name acquisition and arbitration, Customs recordation and prosecution, Administrative and criminal prosecution, Administrative and civil litigation, Licensing & transaction support, Legal risk assessment and advice, Contracts and advertisement.
Our strength is a well-integrated team with more than 60 professionals who have been practicing in IP and legal areas for over a decade. They all possess high skills and substantive and rich expertise in a wide range of industries. They have great ability of observation and they are completely involved in the dynamic IP regime development in China.
Our partners, Mr. Zhang Xu, Ms. Tiger Zhao, Ms. Irene Zeng, Ms. Nikita Xue, Mr. Eric Su and Kevin Xu, are using their profound experience in order to support the firm and push us forward into the new variable IP landscape in China.
At HongFangLaw, we believe that the best legal solutions for any of our clients IP issues is to establish an integrated brand strategy by "Know what you have", "Tell what you want" and "Do what you can". Moreover, aiming to respond properly to the rapid development of IP and legal environment in China is crucial; it is especially important and vital for brand owners to form a comprehensive proactive and protective legal and IP portfolio.
Other offices: Beijing, Guangzhou