Unitalen Attorneys at Law
Address: 7th Floor,Scitech Place,22 Jianguomenwai Avenue,Beijing 100004, China.
Phone: 86 10 5920 8888
Website: http://www.unitalen.com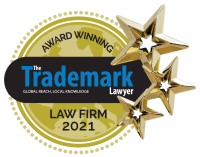 Since its founding in 1994, Unitalen has assumed its place as China's preeminent, full-service, intellectual property law firm. Our staff, comprising of 650 attorneys, paralegals and law clerks, provides services to our firm's clients from our branch offices in Shanghai, Hangzhou, Wenzhou, Jinjiang, Haikou, Qingdao, Shenzhen, Changsha, Baoding, Chengdu, Zhengzhou, Xi'an, Chongqing, Guangzhou, Changchun, Suzhou, Dongguan, HongKong, Xiamen, Shenyang and Dalian centrally coordinated by our Beijing headquarters.
With many years of practice in this arcane field of law, Unitalen has blossomed into one of China's largest intellectual property law firms, offering a full battery of intellectual property (IP) and other technology services, including procuring, licensing and enforcing IP rights, providing guidance to avoid infringement of existing third-party IP rights. Unitalen has extensive experience in the preparation of patent, trademark and copyright applications. This is amply demonstrated by the sheer volume of our activity in these areas: we file annually more than 8,000 new patent applications and over 15,000 new trademark applications with the Patent and Trademark Offices of the State Intellectual Property Office of the PRC. We further file a significant number of foreign patent applications and trademark registrations every year as well. We are also active in fields ancillary to IP, such as broadcasting, entertainment and sports law. We vigorously represent the interests of our clients before regulatory and administrative agencies and courts.
Unitalen's diverse team of attorneys brings its skills and experience to bear in providing the most cost-competitive services available in both the domestic and international spheres. Whether clients require services relating to patent prosecution, opinions, licensing/business transactions, litigation, validity or patent infringement, Unitalen stands uniquely poised to deliver. Our lawyers all have the experience to meet the needs of our clients in a broad spectrum of technologies. We have substantial expertise in computer hardware/software, electronics and electrical circuitry, telecommunications, Internet & E-commerce, biotech & pharmaceuticals, chemistry/chemical engineering and process, manufacturing or materials technologies.
Our trademark procurement group works with a large and diverse base of clients for whom we prosecute trademark protection proceedings through our dedicated trademark attorneys, all of whom have superlative expertise and extensive experience in securing for our clients trademark and service mark protection of every type. Unitalen's trademark group is also composed of experts at opposing and canceling trademark registrations by adverse parties. Not least among the accomplishments of our trademark group's practitioners is their high level of experience in trademark prosecution and litigation.
Experience in IP litigation, whether in the international or domestic arena, is what really puts Unitalen head and shoulders above the crowd. We are also proud to represent a wide range of clients from all over the world in bringing applications for patents, trademarks and copyrights to fruition, while consummating formalities for intellectual property licensing.
We have chalked up an impressive list of litigation successes, on behalf of our clients throughout the country and the world, involving disputes over infringement, cybersquatting, counterfeiting, trade secrets, unfair competition and other IP issues. We are adept at representing the unique interests and needs of international businesses litigating before People's Courts and in coordinating and overseeing international dispute proceedings. We have developed a strong working relationship with a network of foreign counsel in over one hundred countries.
We have significant achievements in counseling clients in protecting and exploiting the value of their intellectual property assets and representing clients in transactions to acquire and commercialize intellectual property assets.
Other offices: Tokyo, San Francisco, Munich