North America
IDEAS TRADEMARKS GUATEMALA, S.A.
Address: 9ª. Avenida 14-78, Zona 10, Edificio Torre Corporativa 1478, Nivel 1, Guatemala City, Guatemala.
Phone: +502 2460 3030
Website: https://www.ideasips.com/?lang=en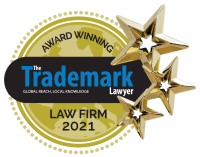 IDEAS is a firm specialized in the defense of Intellectual Property rights, offering advice on all kinds of issues related to them and in the management of portfolios of distinctive signs and patents. IDEAS also provides advice on regulatory issues including health registration.
The way IDEASoperates is focused on meeting the needs and solving the problems of its clients, setting clear expectations and obtaining creative solutions with minimal exposure and cost-effective.
IDEAS' proactivity has determined its constant growth and modernization, maintaining a high standard of quality and satisfaction in its professional services.
The expansion process experienced during the last four years, establishing its own offices in Guatemala, Nicaragua, Honduras and El Salvador, has led IDEAS to gain a unique position as a centre for the international provision of services that allows its clients to centralize their portfolios and provide competitive prices in the Central American and Caribbean region.