Europe
GLP SRL
Address: Via Luciano Manara 13, Milano 20122, Italy, Milano,
Phone: 39 0432 506388
Website: https://www.glp.eu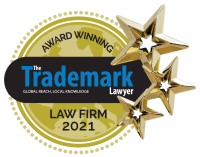 GLP is an IP boutique that provides a complete range of services for a structured protection of intellectual property rights and is specialized both in protecting inventive ideas, by developing and prosecuting IP rights at an European, Italian and international level, and also in assisting national and international clients worldwide, by determining, managing and enforcing their IP assets.
Our attorneys are registered to practice before the European Patent Office (EPO), the Office for Harmonization in the Internal Market (OHIM), the World Intellectual Property Organization (WIPO), the Italian Patent and Trademark Office (UIBM) and the Republic of San Marino's Patent and Trademark Office (USBM).
Our fields of expertise range from the studying, drafting, filing and prosecution of IP rights like Patents, Trademarks and Designs at an International, European and National level to legal actions in the IP field, economic valuations of IP rights, checking and managing IP rights portfolios for maintenance and renewal, examining competitors' patent and trademark portfolios to identify the field of protection thereof, developing technology, know-how and patent protection programs, the licensing and assignment agreements, Industrial secret agreements, assisting for transfers or acquisitions of IP portfolios, company training courses in IP matters and many other activities connected to the IP field.