LexOrbis
Address: 709-710 Tolstoy House, 15-17 Tolstoy Marg, New Delhi - 110001, India.
Phone: +91 11 2371 6565
Website: https://www.lexorbis.com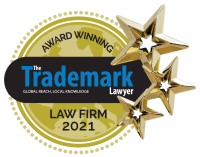 LexOrbis is a premier and amongst the fastest growing IP firms in India having offices at 3 strategic locations i.e. Delhi, Mumbai and Bengaluru. With a team of over 90 highly reputed lawyers, engineers and scientists we act as a one stop shop and provide practical solutions and services on all Intellectual Property and legal issues faced by technology companies, research institutions, universities, broadcasters, content developers and brand owners. Our services include Indian and global IP (patents/designs/trademark/copyright/GI/plant varieties) portfolio development and management, advisory and documentation services on IP transactions/technology-content transfers and IP enforcement and dispute resolutions at all forums across India. We have a Global reach with trusted partners and associate firms.
Our team of highly accomplished legal professionals is adept at handling all business needs and addressing complex legal and techno-legal issues. We also employ cutting-edge technology systems to improve our processes and efficiency. Our professionals work in the best interests of clients and are known for their clear communication, responsiveness, quick turnaround time and out-of-the-box thinking and solutions.
The firm is widely recognised for its best-in-class IP and legal services and solutions among leading domestic and international companies, governments, members of the judiciary and legal media. We have been repeatedly ranked among the top Indian law firms. Our eminent thought leaders are active speakers and participants in national and international forums and associations. The attorneys at the firm play an important role in India's regulatory policy development with frequent interactions with members of the judiciary, policy makers, industry associations, media and other stakeholders in the regulatory space.
LexOrbis and its Team over the past years have been ranked amongst the top ranked Firms and lawyers by IAM Patent 1000, World Trademark Review 1000, AsiaLaw Leading Lawyer, India Business Law Journal, Managing IP, Chambers Asia Pacific, Asian Patent Lawyers Annual, Corporate INTL.
Associations:
INTA, AIPPI, AIPLA, FICPI, LES, APAA, ECTA, MARQUES, CPHI, Global IP Convention, Confederation of Indian Industries, Federation of Indian Chambers of Commerce & Industry, ASSOCHAM (Associated Chambers of Indian Commerce and Industry)
Recognitions:
– 2020 India Business Law Journal – Law Firm award in the category of Intellectual Property Protection
– 2020 MIP Star – Manisha Singh, Patent Litigation, Patent Strategy & Counselling
– 2020 MIP – Tier 2 Firm in TM Prosecution
– 2019 IP Star women of the year by Legal Era – Legal Media Group awarded to Manisha Singh
– 2019 GIPC- Award for Excellence for invaluable services in the field of IP to Manisha Singh
– Ranked in WTR1000 2019
– Innovation & excellence- IP law firm of the year 2019" by The Corporate LiveWire.
– Awarded as "Corporate INTL Global awards 2019"-"Intellectual Property Law firm of the year in India".
– IAM Patent 1000: Most recommended prosecution firm for 2019 recognized Manisha Singh
– The IAM Strategy 300 – The World's Leading IP Strategists
– The Award for "IP Excellence Recognition" for 2019, at Questel Executive IP Summit 2019
– Diversification of Practice – 2019 by Indian Corporate Counsel Association (ICCA).
– The Acquisition International for 2019 Global excellence award: Manisha Singh recognized as the most influential women in IP
– Asia Law: Recognized for the category Intellectual Property in Asialaw Profiles 2020
– Best Patent Law Firm in India- 2019 Asia IP awards.
– India Business Law Journal, 2019: Manisha Singh recognized as one of India's Top 100   Lawyers, The A-List
– IAM Patent 1000, 2018 : Recommended Law Firm – Patent Prosecution
– WTR 1000, 2018 : Recommended Law Firm – Trademark Prosecution and Strategy
– India Business Law Journal, 2018 : Manisha Singh recognized as one of India's Top 100 Lawyers, The A-List
– Asia Law Profile 2018 : Rated as Notable Firm, Asia Pacific Region
– Asialaw 2018 : Manisha Singh recognized as Leading Lawyer for IP
– Managing Intellectual Property, 2018 : Rated as a Tier 3 Firm in Patent Prosecution
– Managing Intellectual Property, 2018 : Manisha Singh recognized as an IP Star (Litigation and Strategy & Counselling)
– Managing Intellectual Property, 2018 : Joginder Singh recognized as a Rising Star
– Asia IP, 2018 :  Tier 2 Firm – Trademark Prosecution
– Legal League Consulting : Leadership Excellence Award 2018  for  "Leading  Law Firm in Patent Practice
– World Intellectual Property Forum : Ranked and Awarded amongst the Top 10   most Prestigious & Trusted IP Law firms of  India,  2018