PRAWIRANEGARA Intellectual Property
Address: Pusat Perkantoran Pulomas Blok XI Kav. 3 , Jl. Perintis Kemerdekaan, Jakarta Timur 13260, , INDONESIA,
Phone: (62-21) 4786 8970, 4786 8971
Website: https://www.prawiranegara.co.id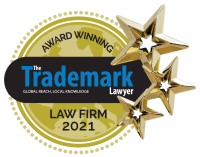 Email Address:
cameljovie@yahoo.com
info@prawiranegara.co.id
Indonesia is a country in South East Asia, with over 17,000 islands.  Indonesia's economy is currently in the spotlight of the world. Some prominent media, such as Bloomberg, reported that Indonesia's economic growth in the fourth quarter of 2016 was at 5.18%[1]. This growth was triggered by household consumption and performance in the export sector.  Indonesia's economy is even predicted to be ranked 4th in the world in terms of Purchasing Power Parity (PPP) in the coming 2050 by the leading consultant Price Waterhouse Cooper[2]. This position rose 6 (six) ranks from the previous position which was in 10th position in 2016.
In 2050, it is predicted that the first position in the world economy will be occupied by China, India in second place, the United States in third place – and then Indonesia in the fourth place. The prediction or precisely that optimism certainly deserves to be welcomed by the government and the people of Indonesia, which currently reached more than 260,000,000 people[3].
With more than 260 million of population, and middle class is growing fast – Indonesia is become a very good market for many industries in the world. It is well known that many countries with advanced technology such as Japan, Korea, USA and Germany have established their business in Indonesia for long time. With the free trade and global market trend for the past 10 (ten) years, there will be more opportunities for industries and manufacturer to export their products and services to Indonesian market.
In order to be able to produce a good – commercial products with high quality, most of the companies need to spend a lot of time and funds.  Therefore, the protection of intellectual property rights is playing the important role in the business. And our firm will be the right partners to assist them in protecting their valuable assets both in Indonesia and worldwide.
PRAWIRANEGARA Intellectual Property is a law firm located in Jakarta, the capital city of Indonesia. Our firm established since the year 1999 and fully dedicated to meet the client's need in protection of intellectual property rights such as copyright, patent, trademark, industrial design, geographical indication and  other IP related  matter.
We offer integrated services from clearance, registration, renewal, assignment, licensing, monitoring as well as litigation procedure.  Our clients consisted of individuals, starts up, small – medium enterprise -SME's, government's institutions, local and multinational companies.  All clients are unique and important for us.  We strive to do our best to meet client's need and expectation. We identify, understand and provide the best solutions to the problem that faced by our clients.
From the year 1999 until the 20th year journey, our firm has received some prestigious awards from reputable organizations, namely:
International Professional Award in 2004 from the Ministry of Research and Technology, Republic of Indonesia.
Corporate Global Awards Winner in 2010 from Corporate International Magazine, UK.
International Award Winner in 2013 from Global Law Expert, UK.
International Award Winner in 2015 from Global Law Expert, UK.
Corporate Global Awards Winner in 2017 from Corporate International Magazine, UK.
Corporate IP Lawyer Of The Year in Indonesia 2020 from Leaders in Law, UK.
We have also established a good networking and very close collaboration with our colleagues in 198 countries in the world for anticipating the current progress of global businesses.
Bibliography:
[1] Tassia Sipahutar and  Viriya Singgih, Indonesia's Economy Shows Resilience as GDP Beats Forecasts, Bloomberg, February 6, 2019.
[2]  John Hawksworth, Hannah Audino & Rob Clarry; The World in 2050 Summary report – The Long View – How will the global economic order change by 2050?, February 2017, Price Waterhouse Cooper.
[3] Overview – The World Bank in Indonesia, September 2018, World Bank.
Other offices: BALI , address on :
Ruko Taman Griya
Jl. Danau Batur Raya No. 12 C
Jimbaran 80362, INDONESIA