North America
Lerner David LLP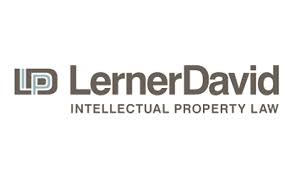 Address: 20 Commerce Drive, Suite 400, Cranford, NJ 07016, USA.
Phone: (908) 654-5000
Website: http://www.lernerdavid.com/

Lerner David continues to be New Jersey's largest and most-awarded IP law firm, helping some of the world's most innovative companies. In fact, among the companies in LexisNexis' recent report, Innovation Momentum 2022: The Global Top 100, Lerner David has worked with more than ten percent (11), especially in the pharmaceutical, semiconductor, and medical device sectors.
For more than 50 years, we have been a globally renowned IP boutique with a passion for partnering with clients, focusing our practice solely on building and protecting IP assets (patents, copyrights and trademarks). Grounded in exceptionally high standards of professionalism, integrity and character, the firm's attorneys and paralegals are highly sophisticated and committed to this mission. Coupling a business-oriented approach with a broad international reach, Lerner David has succeeded in fostering long-term partnerships with its clients. Having a reputation for effecting positive results for its clients – before patent and trademark offices, in court and at the bargaining table – it is the firm's role as coun­sellors that remains paramount. It is the firm's sound, practical advice that helps clients make informed decisions in numerous practice areas.
Our key types of work include IP litigation, post-grant proceedings (inter partes reviews), M&A due diligence and strategy, patent procurement, global trademark procurement and management, clearance opinions, ITC proceedings, and privacy and data. Over the last year, we have identified privacy and data as a growth area.
Our Trademark Group has a broad base of clients across many sectors. We represent technology companies such as Google, LG Chem, ChyronHego, BlueSphere Bio, and Sony; medical companies such as Stryker Corporation and several Stryker Divisions, Becton Dickinson, and Abbott Laboratories; prestigious universities such as New York University, Rutgers University, New Jersey Institute of Technology, and Seton Hall University; consumer product companies such as Timberland, Buy Buy Baby, McCain Foods, TKL Products, and Cupid; and others including Airbus, The Associated Press, Diamond Resorts (part of Hilton Grand Vacations), GAL Manufacturing, and Hollister-Whitney. Annually we are trusted with the global management of trademark portfolios of The Associated Press, Buy Buy Baby, Diamond Resorts Holdings, and Stryker Corporation. In the last year, we helped Aroma, Ledvance, ORT America, and World Media Group with numerous domestic and foreign post registration proceedings and enforcement actions in U.S. district courts and appeals court, as well as proceedings in other countries.