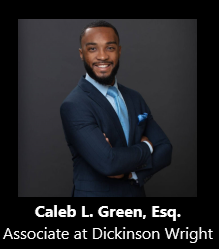 While many of us enjoyed a romantic evening with our significant others on Valentine's Day this year, the American rapper Marshall B. Mathers III (aka Eminem) had some not-so-romantic plans. On February 14, 2023, Eminem took legal action to protect his trademark rights by filing a notice of opposition with the Trademark Trial and Appeal Board (TTAB) to block the trademark application for Reasonably Shady. Gizelle Bryant and Robyn Dixon—cast members of The Real Housewives of Potomac—applied for the Reasonably Shady trademark in 2022 with the United States Patent and Trademark Office (USPTO) in connection with various merchandise goods and entertainment services, including podcasts and live events discussing dating, relationships, and current events. The application was published for opposition on November 20, 2022, and the USPTO did not issue an office action refusal against the application during the examination period.
Eminem has been using the name "Slim Shady" since the late 1990s and it has become a valuable trademark for the music mogul. The Detroit-based rapper owns four active trademark registrations for Shady and Slim Shady marks, including one Shady mark (Reg. No. 2468453) for clothing/apparel goods, and three Slim Shady marks (Reg. Nos. 2626305, 2641856, and 2667895) for entertainment services, musical sound recordings, and clothing/apparel goods. In the opposition, he argues that the dominant portion of the Reasonably Shady mark is identical to Eminem's Shady/Slim Shady marks. Additionally, it appears at least some of the goods and services overlap. For example, both Eminem's Shady/Slim Shady registrations and the Reasonably Shady trademark applications use their marks for entertainment services and merchandise products, such as clothing. The opposition also notes that Eminem "believes he will be damaged" if the USPTO registers the mark because consumer confusion is "unavoidable," and the public would believe the Real Housewives cast members were affiliated or connected with Eminem.
If successful, the Reasonably Shady trademark application will be denied registration. The outcome of this case will be interesting for trademark law, as it will clarify what type of marks are considered to be confusingly similar to existing trademarks. It will also be seen as a win for Eminem if the opposition is successful, as it will protect his trademark from dilution and will ensure that he retains the value of the moniker "Shady."
However, the opposition could be unsuccessful if the TTAB finds the trademark is sufficiently distinctive and not likely to confuse consumers. On the other hand, a settlement could also be reached between Eminem and the applicants through a coexistence agreement, allowing the trademark to register under specific limitations and restrictions.
This case reminds us how personally tied music stars and celebrities are to their aliases and stage names. When a trademark has achieved significant popularity, the trademark owner must protect and enforce its trademarks rights, or risk losing them entirely. It is essential to register your trademarks and also to take legal action if someone is attempting to use a similar mark. Further, this is an example of obstacles a trademark applicant may face to secure a trademark registration when the USPTO does not issue an office action against your application.
Lastly, this proceeding underscores the importance of a thorough trademark clearance search. Conducting due diligence of trademarks at common law and registrations with the USPTO can help a trademark applicant assess the risk of infringement and the likelihood of registration before filing a trademark application or adopting a trademark. A clearance search can also reveal if existing trademark owners are particularly litigious or if they are likely to file a letter of protest or opposition to block your trademark application.
Like many performing artists and celebrities, Eminem has taken legal action to protect his brand by filing an opposition against the Reasonably Shady trademark application. While the Shady/Slim Shady and Reasonably Shady marks share some similarities in their visual appearance, and the goods and services overlap, the TTAB will certainly focus on the difference in commercial impression between the trademarks, and other likelihood of confusion factors (e.g. trade and marketing channels, evidence of actual confusion). Ultimately, the outcome of this case will provide clarity on what types of marks are considered to be similar to existing trademarks, and offer lessons for other music stars and celebrities in managing their brands and trademarks portfolios.
Written by Caleb L. Green, Associate Attorney, Dickinson Wright
| MORE NEWS |  | WRITE FOR OUR NEWSLETTER |