New York, New York—March 10, 2023—The International Trademark Association (INTA) has filed an amicus brief with the United States Court of Appeals for the Federal Circuit in Crocs, Inc. v. Effervescent, Inc. et al., No. 22-2160. The case involves the extent to which the Supreme Court's decision in Dastar Corporation v. Twentieth Century Fox Film Corporation, 539 U.S. 23 (2003), and the holdings in its progeny, preclude false advertising claims under Section 43(a)(1)(B) of the Lanham Act.
In this case, the District of Colorado held, based on the Dastar decision, that statements in advertising saying that technology in Crocs shoes was "patented," "exclusive," and "proprietary" were not actionable. Although not entirely clear, certain language in the District Court's opinion suggested that it may have endorsed a categorical rule that those three words necessarily and solely constitute claims about authorship and inventorship. The opinion further suggested a categorical rule that the terms "exclusive" and "proprietary" connote only a general claim of product superiority and thus are non-actionable puffery.
Filing an amicus brief in support of neither party, INTA cautioned the Federal Circuit against endorsing categorical rules for a variety of reasons, including that: (1) categorical rules would misread and overextend Dastar beyond its narrow holding, (2) a long line of caselaw recognizes that false claims regarding patents give rise to legal claims under both the Patent Act and the Lanham Act, and (3) determinations that certain words have immutable meanings would ignore the well-established principle that the meaning of advertising should only be determined based on its complete context.  Categorical rules thus would unduly restrict the ability of competitors to address false advertising and increase the risk of consumer deception.
Notably, this is not the first time that INTA has cautioned against the overextension of Dastar (after participating as amicus curiae in Dastar itself). In American Society for Testing & Materials v. Public.Resource.Org, Inc., 896 F.3d 437 (D.C. Cir. 2018), the Association's amicus brief explained that the unaccredited copying concerns in Dastar did not apply to Section 32 infringement claims and could not justify preclusion of Section 43(a) claims based on the alleged use of another party's trademarks. The Court of Appeals for the D.C. Circuit subsequently agreed that Dastar did not bar the trademark claims in that case.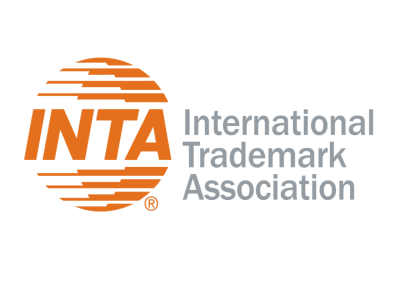 About the International Trademark Association
The International Trademark Association (INTA) is a global association of brand owners and professionals dedicated to supporting trademarks and complementary intellectual property (IP) to foster consumer trust, economic growth, and innovation, and committed to building a better society through brands. Members include nearly 6,000 organizations, representing more than 33,500 individuals (trademark owners, professionals, and academics) from 181 countries, who benefit from the Association's global trademark resources, policy development, education and training, and international network. Founded in 1878, INTA is headquartered in New York City, with offices in Beijing, Brussels, Santiago, Singapore, and the Washington, D.C., Metro Area, and representatives in Amman and New Delhi.