The two appointments mark a continued commitment to global growth and development
LONDON, August 7 2023: Leading International IP services business Rouse today announces two new Principal promotions – James Godefroy and Stina Pilotti – across its China and Swedish teams.
James has worked with Rouse for 10 years and was most recently promoted to Deputy Global Enforcement Head in 2022. His role, based in Guangzhou, China, is predominantly focused on protecting Intellectual Property (IP) rights both online and offline. His promotion will shore up Rouse's enforcement offering, building upon his decade of experience at the firm.
Stina joined Rouse following its acquisition of IPQ in Sweden in 2019 and is the local head for Digital and Commercial services in Sweden. Having worked in the IP field for over two decades, her appointment as Principal bolsters Rouse's growing business in the Nordic region.
The appointments follow Rouse's recent acquisition of leading European firm Valea in December 2022, as part of its objective to spearhead a more efficient and integrated IP network globally. The strategy aims to increase knowledge sharing to improve innovation across the IP sector, with the ultimate goal of improving client service globally.
Luke Minford, Chief Executive of Rouse, said: 

"Rouse is currently undergoing a transformational chapter in its story as we seek to expand our operations worldwide. Talent is at the core of our success, and we're proud to promote these two long-serving and talented candidates into positions that align with their own personal ambitions, alongside Rouse's."

"The appointments are not just a celebration of James and Stina's hard work and dedication to the business, but they also demonstrate Rouse's dedication to excellence in the IP sector — in both its established and new services and jurisdictions."
James Godefroy, Deputy Global Enforcement Head, added:

"It's been a privilege to be a part of Rouse's development over the past decade, and I'm thrilled to be joining the Principal Group. Its values reflect the business and celebrate our highly effective, diverse, and collaborative work culture, and I look forward to continuing to play an active role in the company's strategic development over the coming years."
Stina Pilotti, local service head for Digital and Commercial, commented:

"My new appointment demonstrates that Rouse is a place where your career aspirations can be realized, and I'm excited to enter the next stage in my development here. It comes as we're growing our business presence in Sweden, and I'm proud to be representing the Swedish office in the Principal Group."
Rouse 
Rouse is recognized as a global intellectual property leader. Established in the UK in 1990, with a vision to provide high-quality IP support and transparency in the complex emerging markets of Asia, Rouse has since expanded geographically and to cover all aspects of the IP services value chain.
Our closely integrated business is made up of more than 800 people working from 18 offices in 12 countries. We offer global services in six key areas (trademark, patent, enforcement, disputes, digital & commercial, and consultancy), providing integrated solutions that help our world-leading clients to protect and grow their business.
Rouse acts for 57% of the Interbrand Best Global Brands 2022 and over 52% of the top 100 of the Brand Finance Global 500 2023.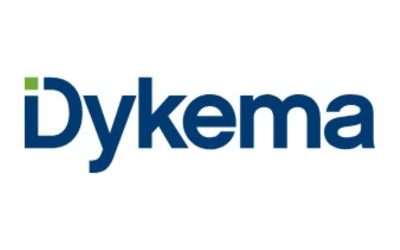 Washington, D.C. – September 20, 2023 – Dykema, a leading national law firm, today announced the addition of Karen R....